Archive for the 'garage' tag
Mickey's was on that section of Bush River Road (discontiguous from the main segment, and sometimes called Old Bush River Road) that connects Saint Andrews Road with the Lake Murray Dam in Lexington. I don't know much about the place other than juding by reviews, it closed some time in mid-2019. LoopNet (which has some nice sunny pictures) says the building was put up in 1980 and still has fully functioning lifts. Perhaps that's why the asking price seems rather high.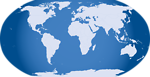 Commenter Homer sends in these shots of the Meineke across from Seven Oaks Shopping Center. This is right next to the Former NAPA that moved into the shopping center, although when I was doing that one, I somehow managed to take the long shots to completely miss this building except for this one:
and pretty nearly in that case too.
(Hat tip, obviously, to commenter Homer)
UPDATE 23 March 2018 -- Now Minnie's Auto Repair:
I noticed this former garage in Triangle City on the Charleston Highway last weekend. I can't say exactly when it closed, as I don't see any phonebook listings for it, at least under the marquee name, although Google suggests it might also have been Southern Diesel Truck & Trailer Repair, or a Meineke Car Care location.
I mentioned a while back that this place was a convenience store while I was growing up. Since then, it has been a number of things but most recently a garage of some sort. It's kind of amusing that the building at the top of the hill went exactly the opposite way: from garage to convenience store.
I'm not sure when this garage on Alta Vista closed as I can't find it in any of my recent phonebooks under the name on the sign, but I think I would have noticed it before if it were too long ago, so I'm going to say 2015 until someone says different.
As a side note, I never knew the name of this little uphill street which connects Fontaine Road to Shakespeare Road. Alta Vista was the first really useful Internet search engine, put together by the now defunct Digital Equipment Corporation (DEC) to showcase their 64 bit Alpha chip. It was very successful, but DEC got into trouble by never fully realizing that the mini-computer was dead and that the PC was a commodity item and went belly up. For some reason, nobody bought the Alta Vista technology (that I am aware of) and the crown passed to Google where it still remains..
UPDATE 6 April 2017 -- Now Royal Automotive:
Posted at 5:12 pm in Uncategorized
I'm not real sure what Southern Armature did. The place has bays like a garage, and an armature is part of a generator or alternator, but I can't imagine a business based on just fixing alternator parts. Perhaps they specialized in alternators as a whole, or electrical systems. Anyway, they are listed in this year's (Feb 2013) phonebook, so the sale and rezoning for City Gas is a pretty recent development.
When I first noticed the "sold" sign, the place was still intact. As of 18 August, they have ripped most of it apart, though so far they have kept the endpieces.
UPDATE 18 September 2013 -- Construction continues:
UPDATE 15 October 2013 -- work continues. The canopy looks done:
UPDATE 21 February 2014 -- City Gas is open:
Posted at 11:48 pm in Uncategorized
This garage, which apparently caught fire some years ago, is on Dreyfuss Road, just down from the intersection with Assembly Street, and to the north side of the stadium.
I didn't see an intact street number on it anywhere, so I can't google the address to see what it was. It was pretty clearly a commercial garage, but I don't see any evidence of lifts or pits, so prehaps it was more of a dispatch and storage garage than a service one. In any case, the visibility and location are poor for anything catering to the general public. I've put the closing date as the very indefinite "2000s", but even that's just a guess -- 1990s wouldn't surprise me. At any rate it's been derelict long enough to be fairly heavily tagged.
Anyone know what this was?
UPDATE 23 June 2012: Well, commenter badger provides and address "1011 Dreyfuss Road" and a link to this WLTX story about the Christmas Eve 2009 fire that gutted the place. With that address, I was able to find a number of former tenants of the place, and I have changed the post title from "Garage" to a list of names. I also note that I was wrong about the place not catering to the general public.
I figured I could at least get a street address by tracking down the Colliers Keenan listing for this Leesburg Road property just east of I-77, across from Greenlawn Cemetary and alongside Pringle Road, but for some reason, I can't find it on the Colliers site.
That being the case, I know essentially nothing about this building other than it is in poor shape and looks to have been a car repair garage. The trussed arched wood roof is very nice although open to the sky in most places now, and there are a couple of mysteries posed by the coat hangers and the jaunty mascot.
UPDATE 1 November 2011: Added the full street address to post title.
UPDATE 21 January 2014: Commenter badger suggests the correct street address is 819 Leesburg Road. I don't have any better guess, so I have changed the post title to use 819 instead of 821. He also suggests the business was either Berne or Laberne Equipment, so I am adding those as well.
UPDATE 28 August 2017 -- This building has now been razed as shown in these not very good drive-by shots:
UPDATE 25 October 2017 -- Construction is starting here. Unfortunately, I did not get a good enough picture to read the sign saying what is forthcoming:
UPDATE 27 January 2018 -- The new structure is framed now, and, as you can see if you click through and look very closely at the sign, is to be a Dick Smith Body Shop: