Archive for the 'French' tag
Le Clos was a little French restaurant in a 1906 cottage just across the street from the Hampton Inn in Fernandina Beach's historic waterfront district. I'm not a big French cuisine fan (at least for main dishes), but the pasta looked very good, so I stopped by one night and can verify it was excellent, along with (as you would expect) great bread, and a fantastic creme brulee.
I was surprised then on my most recent visit to see the place with the sign down and stripped internally. At first the story seemed rather clear-cut as described here: The owner decided to close the place, although she was able to place the staff at other local spots. A thread on TripAdvisor suggests a more confusing story, as does the cafe's web site which suggests it may re-open this fall.
Whatever comes next, it appears the building will need some work.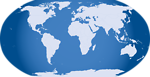 I had noticed Lexington Arms a few years ago when I did a closing on the Piggly Wiggly / Ace Hardware across the parking lot.
At the time, just from the rather 1970s look of the place, I figured it was a local hole-in-the-wall and didn't take the effort to find out anything about it. From my web searches today, I was apparently totally wrong, and this was a well regarded European restaurant serving authentic French and German food -- some of which you can apparently make them an offer on..
(Hat tip to commenter Kc)
UPDATE 8 August 2017 -- Well something is happening here. I assume the adjacent church is taking over and upfitting this wing of the plaza, but if not them, then someone is:
Posted at 12:45 am in Uncategorized
This storefront on Devine Street between Beltline Boulevard and Fort Jackson Boulevard is now a tax service, but while I was growing up it was the town's best known French restaurant, or at least that was what I thought from always hearing the radio ads on WIS.
In general I don't now have any great interest in French cusine (though the best cheese sandwich I ever had was in Paris), and I certainly didn't have any growing up when I was as cheeseburger as the day is long, but the ads did have a certain appeal. I didn't know any French at the time, and the cadence the announcer used always made it sound like "Lupity Shadow" to me, which had kind of an aura about it. It seemed to me that those ads ran for years, always with the same announcer and same cadence. I'm not sure what the heraldry used in their 1970 Southern Bell ad is supposed to mean. "We cook" would be the basic message there, I suppose.
Looking at the tax storefront, the space Le Petit Chateau would have had to occupy seems pretty constrained to me, and parking along that strip of Devine is somewhat fraught as well -- it can't have been a very big place at all.
I'm not sure when the restaurant closed, but I'm going to guess the 1980s because I went to a comics store in that strip several times then, and can't recall seeing Le Petit Chateau on those expeditions.
UPDATE 14 November 2009:
From commenter Michael Taylor, a possible drumhead for the band "Lupity Shadow" (read the comments):
UPDATE 20 Oct 2010: Changed closing date from "1980s" to "1990s" based on the comments.