Archive for the 'Fort Jackson' tag
Twin Lakes, about seven miles from Columbia on the edge of Camp Jackson, is a popular bathing resort for young and old during the summer season.
Although I've never been to the area, there is still a Twin Lakes Park associated with Fort Jackson (the Google link to the left brings up some maps, this is a more official link), as well as the titular pair of lakes (though a google review notes one of them has been drained, presumably since the Great Flood of 2015). These write-ups lead me to believe that facilities like the ones on the postcard no longer exist there.
Indeed, growing up in the 1960s, I never heard anything about a Twin Lakes swimming area. Of course as a USC family, we had access to Bell Camp for lake swimming, so we never would have gone there. Still, I would have expected to hear about other people going if it were still around. One key may be the notation on the post card that the site is near Camp Jackson. As far as I can tell, Camp Jackson was renamed Fort Jackson during the build up to World War II. (This site gives 1940 as the date for the name change). That being the case, the resort could have been long closed by the 1960s.
Does anyone have any more information about this place?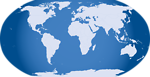 I've been meaning to get back up in here for several years and see what is still left, but recently I've seen construction trucks going in and out, so I figured I had better go ahead and do it now, before whatever is left is gone..
As you may know, one of the main Fort Jackson gates used to feed directly into Percival Road, not too far west of Decker Boulevard. All the gates were (and probably still are) numbered, and I used to know the number of this gate, but can't now recall it. At any rate, my father was an Army Reserve member and then retiree, so my mother and we minor children had post access as a consequence. We would frequently go to one of the post theater (where they always played the national anthem before the show), or to the PX or library (which actually had a pretty good selection of SF books, many of which were not in the RCPL).
My memory is that at the top of the hill leading from Percival onto Jackson Boulevard and into the Fort, just past the gate to the left was an AFFES convience store, and a bit further down the road on the right was an AFFES fast food hamburger joint.
As some of you may recall, building I-77 took a *really* long time. Some wag wrote a letter to the editor at The State speculating that a troop of Boy Scouts with spoons could do it faster -- but finally it was done, and the new road cut through this entrance, which had by that point been closed for several years in anticipation of the event.
Looking at Google Maps aerial view of the site, apparently taken some while ago, I can see what appears to be a parking lot just before the I-77 barriers. I speculate that the convenience store was there, but it's possible that it was actually in the I-77 roadbed.
Several wars have been fought since this gate was closed, and Fort security is a good bit tighter now. The new gate comes out onto Percival over a bridge across I-77 east of Decker at Boyden Arbor Road, but I believe that access is somewhat restricted, and that the Forest Drive/Strom Thurmond entrance is now the main entrance for general traffic.
Let's take a walk:
Here's another Great Flood of 2015 casualty.
This little restaurant on the Fort Jackson gate off I-77 has been there under one name or another for years. Originally, it was Saki, then when the current owner, who was working for the former owners, bought it out, he changed the name to Saky. This is what The State had to say:
"Who expected all this rain and the flood?" Sun Suk said as repairs continue on the eatery on Fort Jackson Boulevard at I-77.

The 7,500-square-foot structure housing Saky was damaged by the same flash flood Oct. 4 that inundated homes in the King's Grant neighborhood.

Saky bore the brunt of the flood on its side of the road.

Two feet of water came inside and a tree fell on part of the restaurant after the bank of a nearby creek eroded in the rush of water.

"I walked in and it was a little wet, so I thought maybe it wasn't too bad," Sun said. "Then I went in back and could see the sky from inside of the building, so I knew I had a big problem."
The first picture is from some years ago, the others from after the flood, though I could not get too close.
Hopefully they will be back soon.
Posted at 2:39 am in Uncategorized
United Car Sales was a small used car lot on Forest Drive just east of Four J's Plaza, next to Ambassador Animal Hospital. As reported by commenters Andrew & Matt, the place was torn down last month, and has since been confirmed as the second location for Cookout hamburger restaurant in Columbia. At first it seemed sort of an odd location choice to me, but then I remembered that Forest Drive is an Interstate exit now. Cookout advertises their Orangeburg location with I-26 billboards, and will presumably advertise this spot with billboards on I-77.
I'm not sure what The Toy Box was, but it's the other google hit for 5311 Forest Drive. I don't think it was an actual "toy" store however as I probably would have heard of that.
(Hat tips to commenters Matt & Andrew)
UPDATE 4 April 2012 -- Changed post title to add "moved" as the status for United based on commenter R H Lancaster's info. Cook Out construction continues:
UPDATE 16 April 2012 -- Here is United's new home on Garners Ferry Road at I-77 (as far as I can tell, they have been listed in the past as both "United Auto" and "United Car"):
UPDATE 30 June 2012 -- As these pictures from 20 May and 21 June 2012 show, they are progressing and scheduled to be open on 1 July 2012:
UPDATE 3 July 2012 -- Cookout is open!
I just thought this one was a little odd. The ad is from the 1985 Bellsouth phonebook. Sometime between then and now, the name of this backgate restaurant at Fort Jackson Boulevard & I-77 was changed from Saki to Saky. If you look at the photo, you can see how the 'I' was replaced by a 'Y' in the mural (which is very similar, though not identical to the Yellow Pages art).
The only reason for something like this that I can think of is that the ownership changed at some point, and the new owner didn't have permission to keep using the same name, but was able to keep something very similar..
Posted at 5:34 pm in Uncategorized
Although I originally designated Tuesday as my "pizza night" to conform with the practice of the local Pizza Hut when I was living in Fayetteville, I generally don't go to buffets anymore. I would rather wait and pay to have something exactly like I want rather than take what's out. That being the case, I've never been to this Stevie B's Pizza located in an outparcel strip at the Wal-Mart complex on Forest Drive.
Judging from their signage, their main marketing pitch (for supper, at least) was for after-game free-for-alls by kids' sports teams. That certainly seems like a viable market niche to me, especially with no Chuck E. Cheese on this side of town. In the event though, perhaps not. I may be wrong. This place may come back on October 29 as the closed for remodeling sign suggests, but closed for remodeling is a standard, hopeful, dodge of places that have actually gone under. Add to that the fact that this is a new building with Stevie B's being the first tenant, and that looking inside shows no actual remodeling being done, and I have my doubts, especially since their phone number has been disconnected.
UPDATE 3 Nov 2008:
I was wrong -- they're back. Good for them!
UPDATE 17 June 2009:
Gone again!
UPDATE 26 Aug 2009: Took the 'temporary' out of the post title -- they are gone for good this time.
UPDATE 25 March 2010: Added full street address to post title.
UPDATE 21 March 2011 -- It's now a Navy Federal Credit Union: