Archive for the 'formalwear' tag
While I was looking at the adjacent Subway, I noticed that formalwear outfitter Catz Formals had recently relocated from Beacon Hill Block to 1056 South Lake Drive in Lexington. There is at least one other vacancy in this plaza, which seems to be in a bit of a slump right now.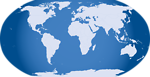 Posted at 12:01 am in Uncategorized
I'm afraid I'm well past prom age, so I wasn't really aware of this little formal-wear shop in the plaza which houses the Forest Acres location of D's Wings until I saw the storefront empty the other night.
Dazzles is listed in this year's (February 2012) phonebook, so the closing seems to be fairly recent. I wonder if the economy is cutting into prom spending -- it certainly has affected everything else.
UPDATE 21 May 2012: Commenter Larry notes that Dazzles has moved to Boozer Shopping Center, so I have added "moved" to the post title.
UPDATE 2 June 2012 -- Here is their new Boozer Shopping Center location: