Archive for the 'Fashion Place' tag
Sally Beauty Supply in Fashion Place on Decker has closed. One google review of the place suggested that it was moving to "Garner", which I would take to be Garners Ferry, but I did not see any sign on the door, nor any listing on the company website
However, I do note that the Two Notch location at Sparkleberry Square is still in business.
(Hat tip to commenter Sidney)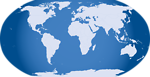 Here's another Fashion Place closing. I don't know anthing about Avenue other than that they sold women's clothes. Perhaps Ross coming to the old Staples location across the plaza was a factor here.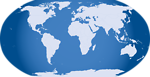 I guess the writing was on the wall after this Staples cut their hours way back recently.
This was probably the Staples I went to most often over the years (with the Devine Street location a close second). In general it seemed to be a well stocked and run store, and I picked up my share of printer paper, hard drives, computer media, headphones, ethernet hubs, pens, post-its and other office and computer paraphernalia. The only knock on it I can think of is one that seems to be general to Staples as a whole: It always seems to take a bit longer to check out than it should.
Although they have posted a closing sign, there is not a sale going on, and the various "inventory" tags inside the store make me think they will be relocating the merchandise to other stores rather than doing a clearance.
(Hat tip to commenter Sidney)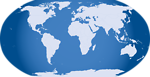 Posted at 12:21 am in Uncategorized
Well, here's another Fred's closing, this one on the other side of town from the Sunset Boulevard store. Notice how both stores have a big roadside sandwich board saying "This Location Only!". I did not see any "X Days Left" sign, so I'm not sure how much longer this store will be open.
The Fred's strip mall, Fashion Place, at the corner of Decker Boulevard and Trenholm Road Extension is no stranger to closings, having shown up here for Cici's Pizza, Gabby's Pizza, Phar-Mor, Superpetz, and The Italian Oven.
UPDATE 12 July 2012 -- Gone! Don't know what the duct-work issue is..
Posted at 12:39 am in Uncategorized
I was picking up some printer paper at Staples today, and noticed that the Goodwill in Fashion Place on Decker Boulevard at Trenholm Road Extension will be moving from the East (back) wing of the plaza to the North wing. The grand opening is slated for 15 September, and they have a moving sale going on now.
Their destination is, of course, the former Phar-Mor / Superpetz location.
UPDATE 30 September 2011 -- The move is done:
Posted at 1:34 am in Uncategorized
Well, that didn't last too long, unfortunately. Gabby's replaced the former Cici's Pizza sometime in the summer of 2010, and according to the legal papers now posted on the door must have closed before 5 Jan 2011.
I never made it to Gabby's but I was hoping that with its launch, the city was at up-one after CiCi's moved to North Main. In the event however, it seems that the net effect is that the city used tax dollars to lure Cici's to a subsidized location and left privately owned Fashion Place in the lurch (and undercut the city's own Decker Corridor efforts).
Posted at 10:18 pm in Uncategorized
I only went into Superpetz a few times. I'm pretty sure I got pigs ears for my sister's dogs there once, and think I was in there one other time, though I can't remember what for. The place was kind of a Wal Mart for pet paraphernalia, with the non-WalMart touch that you could actually take your pets inside with you.
According to the chain's web site, this was the only Columbia store, which makes me suspect issues with the chain as a whole rather than the standard "things don't do well on Decker" issue. This closing is a further blow to the Fashion Place plaza which housed Superpetz, although it did recently make good the Cici's Pizza vacancy with the opening of Gabby's Pizza in that spot.
(Hat tip to commenter Matt)
UPDATE 8 Oct 2010: Added Phar-Mor to the post title based on the comments.
UPDATE 10 September 2011 -- It appears that Goodwill will be moving across the plaza from its current location in back to this location:
Posted at 5:34 pm in Uncategorized
At one time, "The Italian Oven" was an up-and-coming casual Italian chain. I visited locations in Kansas City, Aiken, and of course, Columbia. The stores had a welcoming ambience that was a bit less formal than something like The Olive Garden, but still classier than something like Pizza Hut.
They had, in my opinion, a very good pizza, not too thin and not too thick and made better by having very large diameter pepperonis and bottles of olive oil at the tables for drizzling on it. I don't recall having anything other than pizza, but my father and sister seemed satisfied with the other Italian dishes on their menu. They also had a "gimmick" to distinguish them, and endear them to kids: Their drinking straws were actually long pasta noodles. This worked better than you might expect as cold beverages didn't seem to soften them to any appreciable extent, and it was fun to crunch them when you were finished.
They also had their problems. This was a chain that was founded on the idea of rapid growth, and as often happens, it got out of hand, and staffing suffered as (in my opinion) franchisees and staff were insufficiently vetted. When I was living in Aiken, I used to enjoy going to the Aiken Mall location because it was open until 10:30 on weeknights, and fit my preferred dining hours better than most places. I was in there one night happily reading a book and waiting for pizza when the manager came over and tried to proselytize me. This didn't sit at all well with me, and I never went back. (I remember reading somewhere about restaurants: "Americans don't complain, they just don't come back"). The place closed not long after that, though I doubt my boycott made the difference.
The one in Columbia lasted a bit longer, long enough to provide one of the oddest restaurant experiences I've ever had. My father, sister and I were eating lunch there one day, probably a Saturday. I wasn't paying any particular attention, but service seemed kind of slow. Finally a well dressed man with a notepad came to the table and asked for our order. My sister seemed rather hesitant though my father, like me, had noticed nothing. We made our orders, and he asked if we wanted bread. I said that, it was hard to choose there because sometimes they brought out bread as an appetizer and sometimes they didn't (I still have a peeve about places like that). He said that he would make sure we got the complementary bread this time and walked off.
After he left, my sister pointed to a table of young, business-looking guys, and said, "That guy was with that table -- he's a customer". And indeed, this table of "can-do" customers had gotten so disgusted with the slow table staff that they had taken over waiter-ing for the whole store. They carried our, and their, orders in to the kitchen, made sure the cooks understood, and later brought our food!
Not long after that, the whole chain folded in bankruptcy and acrimony. Some individual restaurants survive, their owners having negotiated rights keep the name, and the original owner is apparently now trying to refound the national chain, but as a Fazoli's style no-table-service concept.
After the Decker location closed, no successful retail operation ever went into its spot, marking the start of the decline of that particular strip mall. Goodwill finally put a thrift shop there, but I prefer pizza.
UPDATE 12 April 2010: Added full street address to post title.
UPDATE 8 June 2012: Changed post title to spell out "Boulevard" in full. Also added tags.