Archive for the 'Edmund Highway' tag
I wasn't aware of this place; in fact I wasn't aware that Airport Boulevard changed names to Edmund Highway, but as commenter Gypsie reports, it is in fact closed. It's a fairly large building and property, so it will be interesting to see what happens here.
(Hat tip to commenter Gypsie)
UPDATE 7 November 2022: Adding "Skating Rink" to the post title, based on the comments.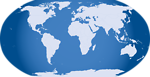 Posted at 1:00 am in Uncategorized
Growing up, Merita was one of our primary breads, along with Sunbeam ("It's batter-whipped!"). Gradually it seemed we moved away from white-bread a bit, and Roman Meal became our staple. Nowdays I tend to go with something denser like Arnold's. Still, I was rather shocked to find that Merita was part of the Hostess collapse (along with Wonder Bread and Butternut, which we never bought). I saw those diamond wrappers at the breakfast table many days in grade-school, with the scent of toast in the air..
Posted at 12:18 am in Uncategorized
I don't get out past the airport to South Congaree much at all. I used to drive out every now and then in the 1970s to see if the South Congaree Book Exchange were open (it never was), and I think I drove through there on the way to AIken once. It still seems to be a pretty rural area, without much urban advance (though quite a nice Food Lion has made it there).
This particular building is on the west side of the road before you get to Food Lion (coming from the airport). I neglected to look for a street address, and google suggests a number of different possibilities (some of which may be previous or later locations for the same business).
UPDATE 31 March 2011: Added a full street address based on the comments. Apparently Edmund Highway is Main Street within South Congaree city limits.