Archive for the 'Columbiana Circle' tag
The Gap location in Columbiana Centre closed this week, leaving the brand with no locations in the Midlands.
Here is The State on the story, and The Post & Courier weighs in here. In particular, the P&C story mentions the mall shooting, about which I had already forgotten, which took place in the corridor outside the store -- I don't know if that were a factor in the closing as the chain has plenty of problems overall, but it can't have helped.
(Hat tip to commenter Lone Wolf)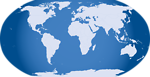 I did a closing for the Dutch Square Ruby Tuesday back in May. At that time I took pictures of this one, on a Columbiana Mall outparcel, as well. Since, unlike the other, there wasn't any clarity that this one was permanantly closed, I held off doing a post.
I drove back by today however, and nothing has changed. The "temporarily closed" sign is still up, but at this point I suspect that is no longer accurate. At the least, it's worth a mention and if they re-open later great! In the meantime, chalk up another one for for COVID-19.
UPDATE 7 June 2021 -- Razed: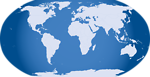 American Deli replaced Burger King in this slot in the Columbiana Centre food court sometime around October of 2017. I'm guessing that it probably closed at the start of January 2019, as that would be a logical month/year boundry for a lease, and commenter Matthew Benjmain reported it closed as of 11 January 2019.
It looks like there are two remaining American Deli locations in the Midlands, one on Garners Ferry Road, and one on Decker Boulevard.
(Hat tip to commenter Matthew Benjmain)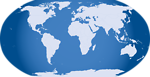 I did not realize it, but Banana Republic is a sub-brand of The Gap and apparently both are in trouble. Though I have not found any news of a bankruptcy for the firm, they pulled out of the U.K. and have struggled with badly declining sales, leading to a number of store closures:
As consumer shopping habits have moved increasingly online, Banana Republic has struggled to carve out its niche to drive customers through the door. The biggest problem for the brand is its lack of clear, unique identity -- coupled with the rise of fast-fashion competitors like H&M, Zara, and Forever 21, said New York-based retail consultant, Bob Phibbs, CEO of Retail Doctor.

"The reality is no one has figured out who they are," he said. "Gap is [a] forgettable brand, and that spills over to Banana Republic...they need to cut the number of SKUs, cut the number of employees, and justify why I should pay $90 for a shirt with something compelling and interesting."
As an added tidbit, while I was googling around for Banana Republic, I came on the news that Gymboree may go Chapter 11 and close 350 stores. Brutal times in retail indeed.
(Hat tip to commenter Em)
Well, it's old news now, but Sears at Columbiana Centre is closing, and today was the first time I was able to get out that way to get some shots. I'm going ahead with a pretty-well-in-advance closing to give us a landing page to talk about it, and because it's pretty big news. Hopfully I will get inside shots for an update at some point. Certainly the pre-printed closeout signs in these exterior shots are pretty familiar to us all by now (blurry or not..).
It appears that Belk will be taking over some, though not all of this space.
Frankly, given how hollowed-out the Columbia Mall store is at this point, I expected it to go first.
UPDATE 11 February 2014 -- Here are some interior pix from 9 February:
UPDATE 29 Februayr 2020: Add tags, address, map icon.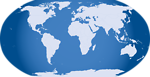 I don't know how I suffered this mental lapse, but somehow I convinced myself that on the day after Christmas, the Christmas rush would be over, and it would once more be safe to hit the Harbison area. Bad call!
I came up Harbison from Saint Andrews Road, and that wasn't so bad. Neither was getting into the circle for Columbiana Centre. Getting out was the hard part. It took me half an hour to merge into the counterclockwise outbound traffic and work my way to the Columbiana Drive exit. In between arriving and leaving, the mall itself was as packed as I've ever seen any mall. I guess I have been "spoiled" by the nearly empty expanses of Richland Mall, Columbia Mall and Dutch Square. I guess that makes Columbiana Centre Columbia's success story, but it doesn't make me want to go there again any time soon..
At any rate, Payless Shoe Source were in their final few days and were selling everything down to the store fixtures in preparation for clothing store Forever 21 to expand into their spot. In years past, it's always seemed to me that shoe stores are the most over-representated category in malls, but perhaps that's now changing.
UPDATE 27 February 2019: Add tags and map icon.
(Hat tip to commenter Dustin)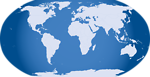 This is another casualty of the Ritz Camera chain's downsizing. Previously I wrote about the store on Two Notch Road which closed earlier this summer, and was hoping the other stores were safe. Unfortunately the trend seems to be continuing with this, the Harbison area store, closing while I was on vacation in July.
My observations of the Beltline store makes it seem to me that Ritz has almost totally ditched film photography for digital. I found that the last time I was in there and needed a roll of 35mm, they had a smaller selection than either Wal-Mart or Walgreen's. I'm sure this is a deliberate stragegy, and obviously digital is where the market is and where it will be. On the other hand, when you go to an actual "camera" store, you expect some more obscure items than you can find at the corner drugstore, so I'm not sure the strategy isn't a mixed blessing during this final film/digital period of transition.
UPDATE 30 August 2017 -- Still vacant 8 years later:
Posted at 1:12 am in Uncategorized
Tweeter was a Circuit City-like store on Harbison Boulevard in a Columbiana Center outparcel. I only went in the place once, and I'm afraid that it worked itself onto "not a great place" list for reasons mostly (but not entirely) beyond the staff's control. I forget exactly what I was looking for, or if it was just browsing, but the store was fairly crowded, and apparently a salesman at the car stereo speaker kiosk had just been asked by a customer to put in the customer's CD to see what it would sound like on the Tweeter's speakers. Mistake: suddenly the entire store was filled with the loudest possible Gonna F*** my B**** after I slap her up rap song imagineable. There were several parents with kids in the store and I saw them cringe. Granted the staff was blindsided, but they should either have thought about incidents like that beforehand, or at least have acted more swiftly in the event. I have no problem with whatever you listen to, but there are times and places.
Anyway, the whole chain went bankrupt in 2008 according to Wikipedia. I don't know why, but apparently there's not a lot of space in that area of retail. Even the #2 store failed, so I guess it's not a surprise that stores further down the food chain couldn't make it either.
UPDATE 1 March 2010: Sky City also has a post on this Tweeter.
UPDATE 6 January 2012 -- As noted by commenter Andrew, this (drastically remodelled) building is now open as Jared The Galleria Of Jewelry: