Archive for the 'college' tag
I'm not sure how much USC still uses "textbooks" in the old sense. I haven't discussed it with anyone now in college, but my impression is that a lot of the books now are in ebook form. Since it sounds like the South Carolina Book Store is really getting out of the textbook market, that may be what happened.
At any rate, when I was in college this place was a sure visit every semester. In those, pre-internet, days this store and the USC owned textbook concession in the Russell House had a duopoly lock on the student book market. I usually tried to get all my bokos on campus, but invaribly there were one or two that were sold out and had to be tracked down here. They would also buy back textbooks, and from time to time growing up, my father would take me here with boxes of books that he had been sent in the hopes he would choose them for his classes, and would sell them, giving the proceeds to my sister and me. (I think he felt it wouldn't be quite right to take the money himself).
Aside from the texts, this place also had a heady mix of pencils, pens, notebooks, art supplies and drafting paper. There was a certain very specific smell when you walked in from all the paper and pencils. If I recall correctly, I had to get all my drafting supplies for my all-time least favorite class: Introduction To Engineering Drafting (or some similar name). I had a compass, gum erasers, drafting pencils, drafting paper and straight-edge. All of that, and after trying all day, I still could not draw a bolt in 3D perspective.
Despite driving past this store many times since college, I don't think I have been in since the 1980s, and I now it's too late to see if it still smelled the same..
(Hat tip to commenter Sidney)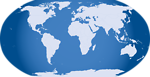 Posted at 3:58 pm in Uncategorized
I noticed the other day that this Food Lion on Taylor Street just above Two Notch is closed. I know that Benedict has been doing a lot the last few years to try and upgrade the area a bit (the new sports stadium on Two Notch being the biggest part of this), and it's unclear (to me) if this closing reflects a success or failure. The sign in the window is a bit ambiguous, but it seems to tilt towards this being an upfit for this Food Lion location (and Food Lion has been doing some nice work remodelling their older stores). On the other hand, going businesses tend to bend over backwards to stay open during remodelling (I'm pretty sure the Pawleys Island Food Lion was open during the course of its remodelling), and there's no sign in the window to the effect of "Pardon our Progress!" or "Changing to Serve You Better!", so we'll see.
UPDATE 28 Jan 2010: The place is now "Allen University Mall", so not Benedict at all. Also, added the street address to the post title.
UPDATE 17 March 2010 -- Here's a picture after the remodel:
UPDATE 20 Oct 2010: Added "Store #719" to post title.
UPDATE 9 March 2011: Changed closing date based on discussion in the comments.