Archive for the 'Church Street' tag
Here's another former Fatz, this one on US-501 in Conway on the main drag towards the beach.
Google reviews suggest this was re-purposed as an Asian buffet sometime around 2019.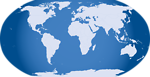 There are certain restaurants I want to like more than I do. El Burro Loco in Myrtle Beach is one -- I go by every five years or so to see if it is finally any good. Bocci's in Charleston was another.
Since it was conveniently located next to the original location of Theatre 99, and near to The Market, and since I like Italian, I used to check it out every so often. I think every time I did, it was a really mediocre experience, including the last time, around Christmas 2013 when I waited two hours for an unexceptional pizza. They did have really sharp matchbooks though.
Posted at 1:13 am in Uncategorized