Archive for the 'Afton Court' tag
Here's another Wells Fargo branch "pruning", this one on Columbiana Drive at Afton Court. (And next to the former Monterrey Mexican).
You may also bank at any Wells Fargo location that is convenient for you.
Well, that's big of them.
(Hat tip to commenter Tom)
UPDATE 1 May 2019 -- Added map icon, updated tags.
UPDATE 19 September 2022 -- The building has been razed, and something else is going up there now:
UPDATE 10 May 2023 -- A Valvoline Instant Oil Change operation is now on this spot: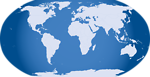 As mentioned in the Have Your Say already, the Carmike 14 on Afton Court off of Columbiana Drive across from Columbiana Mall has been reflagged to AMC Classic Harbison 14. As of 27 August 2017, the Carmike branding was still on the roadside sign and the building marquee, but inside the theater is already in operation as an AMC with their policy trailer and concessions.
This theater has always been a bit of an enigma to me as it is far enough away, that I rarely get to it, but in the past my impression is that it has tended to shadow Dutch Square more closely than the Regal on Bower Parkway.
Here's another closed Monterrey on the west side of the metro area.
Afton Court seems to be something of a hard-luck street over the last several years with the closing of Ritz Camera (though technically on another street) and more recently Bailey's.
I like the use of steps on this lot, including a set descending towards the adjacent movie theater.
(Hat tip to commenter Heath)
UPDATE 30 August 2017 -- Now Don Tequilas:
Posted at 11:10 pm in Uncategorized
Every now and then, I go down Afton Court for the theater at the bottom of the street, which sometimes seems to have slightly different selections from most in town. Nonetheless, I was pretty much unaware that there was a Restaurant/Pool Hall just a little up from there. According to their closing sign, Bailey's had been there 18 years, which is a pretty good run, especially with all the turnover on Columbiana Drive.
(Hat tip to commenter Tom)