Archive for the '4716 Devine Street' tag
There is a beachwear store in Surfside Beach that has been Going Out Of Business since about 1985, and it seems sex-toy store Taboo in the former Taco Bell on Devine Street has been promising the same for almost as long. In fact, the closing signs have gone up two or three times before this latest, seemingly final, iteration.
I have a certain amount of sympathy given that the store originally complied with the city's intentionally difficult siting rules to open only to have them changed to specifically target Taboo -- something the store fought all the way to the Supreme Court.
Here is my 2014 false-alarm Closing for the store, followed here by another 2018 false-alarm. Here is a WIS story from 2016 touting the imminent closing, and this State story from December 2019 apparently finally calls it correctly.
UPDATE 21 June 2021 -- Razed:
Update 2 February 2023 -- Clutch Coffee is now open here in a new building: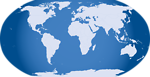 Taboo is the follow-on operation to Taco Bell in this little store that sits beside Gills Creek on the tail end of Devine Street.
Like the taco cart downtown, the place is something of a victim to the City of Columbia's zoning zig-zags. Regardless of what you think of the place, they followed the rules in place at the time to open, and ever since then the city has been trying to undo that -- which they finally have done. The place has been in court fighting, but lost their last battle at the end of September.
With the upscaling of the area, I don't see a future for this building, and would not be surprised if the next tenant took it down.
UPDATE 7 January 2020 -- This post turned out to be a false-alarm (one of many for the store). Here is a 2018 false-alarm, and Here is the final 2019 Closing. Also adding a map icon.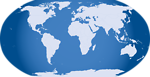 Posted at 4:53 pm in Uncategorized
I had noticed for a couple of years that this Taco Bell was gone, and kind of wondered what happened. The location seems pretty good, with easy access from both Garners Ferry and Rosewood, and the chain is in no trouble, so it piqued my curiosity a bit, though never until recently at a time when I both had my camera and could stop.
In the event, my question actually was answered by a sign that explained exactly what had transpired. It still seems a little curious in that I think there is enough distance between this and the new location that the market could have supported both stores.
Obviously no name-brand restaurant is going to take up residence in a building that is clearly a former Taco Bell, but I think the site would be nice for a local restaurant. It doesn't fit into the concept of a fast-food chain like TB, but Gills Creek runs along the edge of the property, and I think you could build a very nice creekside deck there for spring and fall al-fresco dining.
UPDATE 20 December 2009: Changed the address from "Garners Ferry Road" to "4716 Devine Street".
UPDATE 9 May 2012 -- After a prolonged zoning battle with the city (or it *seemed* long anyway) this place is finally open again, as an "Adult Superstore":
(Also resized all pictures to 600 pixels wide, which I guess I wasn't doing consistently back when this was first posted).