Archive for the '201 Columbia Mall Boulevard' tag
Posted at 10:13 pm in Uncategorized
At one time this corner storefrong in Capitol Centre was one of my favorite restaurants Cucos Mexican Cafe. I believe it's been more since then than the two businesses I currently have on the post title, C & V's Sports Cafe and Elements, but that's all that google is coming up with for me now.
Anyway, I noticed on my last drive through that it is empty again, and is due shortly to become a Bingo hall.
I first wrote about this building in a closing for Capitol Centre Theatre. At the time, I was surprised to see a projector sitting in the lobby given that the place had been closed for a number of years. I suspect in retrospect that the projector was going in rather than coming out. There was some speculation in the comments for that post that the place was to become a Spanish language theater, but in the event that seems to have been wrong (or to have changed) so that the building was to become instead a discount $2.00 movie theater called Movies Behind The Mall.
However, somewhere along the line something seems to have run somewhat awry. I don't want to minimize the difficulties involved in starting a business. I've never done it, and probably don't have the patience or energy to ever do it, and I wish everyone trying it well. (And from a selfish point of view, would really like a discount theater in my neck of the woods). That said, the opening of Movies Behind The Mall seems to have hung-fire several times. Notice that the marquee at first promises a 29 August grand opening. Next this is changed to a 5 September grand opening and then to "Opening Soon".
After that information remained for a while, a new poster was put up in the box-office advertising what appears to be a stage play, which I presume is to be performed live at the theater for most of November (the window sign manages to give the wrong web site, but from the price board, it would appear to be http://mbfproductions.net/, a GLBT themed production company). In the meantime, the concession stand has been stocked, arcade games have been rented, and coming attraction posters and floor displays have been brought in. It would appear that the play will take at least the prime 8pm weekend slots, and 2pm matinee so I don't know what that means for actually showing discount movies at the place. We'll see!
UPDATE 21 Nov 08:
They do seem to be open now!
UPDATE 26 Feb 09:
Well, that didn't last long.
I went by The Movies Behind The Mall yesterday to find it closed, and closed long enough that all the video-games and concession stand paraphenalia have already been trucked out. I think the place finally opened in November, and it's gone in February, so that's four months or less.
It's a real shame. I'd certainly like to have a "dollar" cinema closer than Saint Andrews Road, and you would think that the current economic conditions would be favorable for a cheap night out, though perhaps things are so bad they just couldn't compete with Netflix, Itunes and pirated movies over the Internet.
UPDATE 9 March 2009: Interesting note on MBF Production's site:
Stage 5 Theatre is looking for a permanent home for our production company. If you know of a location or, anyone with a location looking for a company that is progressive and even edgy at times, we would appreciate hearing from you or them. Movies behind the Mall, our old location, has gone into foreclosure forcing us out of that space. We were in full rehearsals for both shows, "Same Time Next Year" and "Second Weekend in September", and had to tear down sets and stage and put them into temporary storage while we search for a new performance venue. If you know of any available space we want to hear from you immediately. Your help and support is not only appreciated but needed.
UPDATE 29 September 2017 -- Added the street address to the post title based on an old phonebook listing for Capitol 8 Cinemas
UPDATE 30 January 2019 -- As reported by commenter Ken, this multiplex is open again as Spotlight Cinema Capital 8:
The Free Times reports that the property which includes the theater is all owned by The Meeting Place Church of Greater Columbia. They don't seem to have put any restrictions on the theater though, and at this time the cinema is playing the "R" rated Serenity.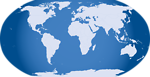 Capitol Centre is a hard-luck strip mall directly across from Columbia Mall (it shares access from the loop road around the Columbia Mall parking lot). It has never prospered, and as Columbia Mall has declined, it has done even worse. Most of the places there that have come and gone, I didn't care about at all, but there were a few that caught my notice.
The Capitol Centre Theatres were one such place:
This was a typical multiplex, built before the current fad for stadium seating, not bad not great. I think its main problem was that being only a parking-lot away from the (twice dead and resurrected) Columbia Mall theaters, it was hard to establish a unique identity or to make it the default theater of habbit for locals. Back when Pat Berman was still doing movie reviews in The State, she did an interview with a local theater manager at a time when several local theaters were going under, and asked him if the market were overbuilt. He replied that no, it was "under-fannied" (too few fannies on seats). I think circumstances conspired to make Capitol Place Theater under-fannied.
You would think that working movie projectors would be valuable and salable assets, at least until the digital switchover of the last few years, but apparently not:
Not much of a theater without projectors in the auditoriums, but it wouldn't take much to put the lobby back in service:
This lets us date the closing to no earlier than 28 Jan 2000 when Eye of the Beholder opened:
It also lets us pinpoint the proximate cause of the theater's closure: Robin Williams
UPDATE 29 September 2017 -- Changed the post title to Capitol 8 Cinemas from Capitol Centre Theatre based on an old phonebook. Also added the street address from same.