Archive for the '1210 Main Street' tag
The Blue Flour Bakery in the State House section of Main Street had been closed since 16 March due to the COVID-19 scourge, but as ColaDaily reports, they recently made the decision not to re-open.
I was not really aware of this eatery, but it sounds like it would have been a nice place to duck into for coffee & snacks, and while this storefront is closed, there remains one in Irmo at 7703 Saint Andrews Road, so perhaps I can still do that some day.
(Hat tip to commenter Justin)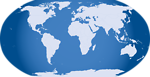 Posted at 5:08 pm in Uncategorized
The Capitol Restaurant was supposedly where all the wheeler-dealers from the General Assembly hung out while cutting deals. I don't know how much truth there was to that -- it's certainly within easy walking distance of the State House, but when I would look in while in the area, the interior and patrons didn't scream power players! to me.
I say "look in" because this is another of the large number of closed restaurants in Columbia that were always on "my list" and which I would visit "someday". The nearby Frog & Brassiere was another.
Supposedly First Citizen's was going to do something with the building, but they don't seem in any hury.
UPDATE 2 November 2009: Added street address to post title.
UPDATE 24 February 2013: I have added as the first picture on this post one taken by commenter Thomas in 1997. It shows Capitol Restaurant in operation, and also Capitol Newsstand (and the now vanished building that was once between them). Thanks!
UPDATE 14 November 2013 -- After extensive remodeling, this space is open again as First Citizens Cafe: