OK, first Zorba's on Decker closed. Then the old Zorba's sign proclaimed that a new Italian sounding restaurant would be coming. That never happened.
Then a Mexican operation repainted the facade
and nothing happened for a long time.
Then (no picture) they put a paper sign up on the front door seeming to say (I don't read Spanish) that tacos were for sale, but apparently there was nobody at the building during the time this sign was up.
Then they put handmade signs on the Decker street-level "entrance"/"exit" placards saying the place was open:
At the same time they added a ramshackle looking shed to the left of the portico and posted another sign in Spanish that appears to say something about Tacos and tortiallias (Tortas?), but note again that there appears to be nobody there.
Then they took the shed down, and again nothing appears to be going on at the place (the "OPEN" roadside signs are gone too):
And all the while the whole place appears to be for sale:
THEN they put a canopy on the outside deck. Still nobody seems to be there.
Then they turn the lights on the main sign, but the building is dark at all times:
So --- your guess is as good as mine!
UPDATE 2 November 2009: Now the canopy is gone from the deck..
UPDATE 7 August 2019: Add some tags and map icon.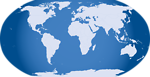 7 Responses to 'Patrones Restaurante Mexicano Y Barra: 2628 Decker Boulevard (confusing status)'
Subscribe to comments with RSS
Leave a Reply