Well, another day, another closed gas station on The Sumter Highway. This one is recent though, closing some time in March I think, though it can probably be figured accurately from the gas prices.. While I was taking these shots, the guy from the adjacent Subway came over and wanted to know if I was looking to buy the building. I'm not sure I ever did convey exactly what I was doing (which really doesn't make much sense to any rational person).
I like the canopy here, and the way it slightly "vees" rather than being completely flat as most new ones are. I think most modern construction has lost something. Notice too that the pumps have analog/mechanical displays. The one for 89 octane looks as though it was not happy to get up into the $3 range. Also note, one of the common features of a recently closed business: The new phonebook parked against the door.
As an added bonus, the drive home from here was very scenic:
(Hat tip to someone whose comment I can no longer find)
UPDATE 24 November 2014 -- The Hot Spot is open again (and apparently has been for some time):
UPDATE 22 January 2017 -- This place has now re-flagged as O M Mart:
UPDATE 31 January 2023: Adding map icon.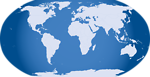 6 Responses to 'Hot Spot, 10111 Garners Ferry Road: March 2012 (Closed again)'
Subscribe to comments with RSS or TrackBack to 'Hot Spot, 10111 Garners Ferry Road: March 2012 (Closed again)'.
Leave a Reply