Does Kmart even have a business stragegy anymore? Fabian tactics work if your opponnent needs to keep sending home for men, money and elephants, none of which is the case for Wal Mart, whose new store on the site of the old Bush RIver Mall doomed this Kmart location. If your strategy is "close a store whenever Wal Mart opens one", you might as well just turn the lights off now. I remember the bluelight.com strategy during the dot-com bubble, and the Martha Stewart strategy before she went to jail, but what is it now?
Hardee's decided to not go head-on with or try to out-McDonald McDonald's with their "Thickburger" campaign, and seem to have gotten some traction with it. Target seems to have found a viable "almost as cheap as Wal Mart, but nicer" strategy, why can't Kmart? You would think that after all the effort and money they spent buying Sears they could leverage that brand somehow, or they could always rebrand their stores with the historic and fondly remembered S. S. Kresge nameplate and try to refocus that way.
I've never run so much as a hot-dog cart, so I can't pretend to know the answer, if indeed there is one, but keeping old looking, poorly stocked stores like this one open without any refits until Wal Mart moves in isn't it!
I suppose it wouldn't bother me except I have a certain residual fondness for Kmart since we shopped a good bit there while I was growing up. Mostly it was the Two Notch or Fort Jackson stores, but if we were on the right side of town, it could be this one as well. Kmart is the only store I've ever been lost in, the store I brought my first LP in (The Beach Boys 2-disc "Endless Summer" for $5.25) and the first place I would go when shopping on my own if I ever needed a hammer or a light bulb or anything like that. I even remember the old-style "Blue Light Specials" where they would literally drag a flashing blue light cart to the shelves with the special promotion items.
Oh well, or as the clerks used to be remided with a sticker on the register: TYFSAK.
UPDATE 19 Aug 2009 -- Well, I guess they do have a stragegy:
or perhaps it's just a hope, "Savings Are Here to Stay". And I'm pretty sure that's not how to spell Arrowwood.
UPDATE 14 Septmber 2009: Added an older, but better hilltop picture above.
UPDATE 9 November 2009:
Well the store finally closed yesterday evening. As it happened, I was in the area having had lunch at Fuddruckers, so I stopped by. The store was basically operating out of a small square area in front that was formed with walls of shelving moved to semi-enclose the space. They weren't actually keeping people out of the back part of the store, just indicating that there was nothing to buy back there, so I walked around behind the area to get some pictures of the vast empty spaces.
As the final half hour of the store's life started, the announcer came on and said that everything was now 95% off. I hadn't really planned to buy anything, and indeed there wasn't much left to buy, but anytime there's a 95% off sale, some sort of "There must be something I can use" reflex kicks in, and I started actually looking on the shelves.
In the event, I found some of those electrical sockets that you screw into edison-base light fixtures to make them into electrical outlets -- something I need every ten years or so, and got a number of those. I also picked up some of those "make one phone jack into two phone jacks" plugs, a Rand McNally map, and some sort of Disney Hannah Montanna memory card that claims to have songs on it though I'm not even sure I have a reader for that format.
As I was checking out, the announcer was saying, "and if you know anyone who's hiring, let your cashier know", which was sad, but I suppose very appropos.
After I left, I went over to Dutch Square for a little while then came to the parking lot to take an exterior picture of the storefront and roadside sign. Then it occurred to me to drive up to the Dutch Square parking lot again, and take a few shots from the hill over Hardee's.
The blue-light is now dark.
UPDATE 22 August 2012 -- As mentioned by commenter Andrew, something is going on at this old Kmart. The front doors have been boarded up, but with a new access, and there are construction dumpsters out front. I don't know if the Remington College poster on the building indicates that they will be expanding from across the parking lot into this building or if they just leased the right to hang a billboard for their operation (in the OfficeMax) there. At any rate, there is no visible construction permit to give any better idea of what is happening:
UPDATE 1 October 2012 -- Construction is going on:
UPDATE 7 October 2019: Add map icon, update tags.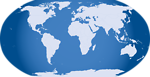 60 Responses to 'Kmart Store 3168, 99 N Arrowwood Road: 5:30pm 8 November 2009'
Subscribe to comments with RSS
Leave a Reply