I posted about Friedman's Columbia Mall store here, and I suspect the same story applies to this one, in Garners Ferry Crossing.
In brief, Friedman's went bankrupt, came out, and then went under again in 2008. A few stores bought by another company stayed open as Friedman's until that company went under, a bit later in 2008. Actually, you could probably guess that the company went under by looking at the storefront. Companies that are still in business like to take their signs off of failed stores so their branding doesn't take a hit.
It's interesting how in this one little plaza, not more than a few years old, they've already had 1, 2, 3 other visits from the reaper.
UPDATE 25 October 2018: Add tags, add map icon, update post title format.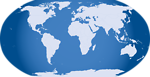 Leave a Reply