Stronghold Gym took over in the Woodhill outparcel which used to be Hampton Hill Athletic Club sometime late in 2016.
On my last visit to Jimmy Johns, I noticed that they were no longer there, and the space had been taken over by an expansion of Life Storage.
It turns out they have moved to Trenholm Road, into the former location of The Cat Clinic (which itself moved in 2018).
The building, below, sat, partially converted, for so long, that I had started to thing plans for a gym there had fallen through due to the pandemic (and I suspect that *was* a factor in the delay), but, as you can see on their site, the move was completed on 16 August, and the facility is now open.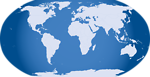 Leave a Reply