I got a bit of a surprise today when I decided I wanted a JJ BLT for lunch.
It seems that yesterday, somebody drove a car into the front of the Woodhill Jimmy John's. I presume it was an accident, since you would not expect to find a lot of cash in a sandwich shop. According to the door sign, nobody was hurt, which is the important thing, and they expect to reopen as quickly as possible.
UPDATE 28 September 2022: This location is open again. Also updating tags.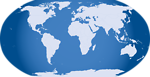 2 Responses to 'Jimmy John's, 5910 Garners Ferry Road: 12 June 2022 (Open Again)'
Subscribe to comments with RSS
Leave a Reply