Urban Air was to open a trampoline & "adventure" park in the old H.H. Gregg & Steinmart spaces in Columbiana Station on Bower Parkway sometime in the Winter of 2019/2020. You can see the announcement on the company site here and the coresponding story in The State here.
Well, these things always run a bit behind, and as it turned out, early 2020 was possibly the worst time since the Depression to open such a venture, and it never happened, although they were still trying as late as 2021.
There is still a Facebook page for the proposed attraction, but looking inside the two storefronts, either nothing has happened (which seems unlikely), or all the infrastructure has been ripped out. In the meantime, Altitude has opened on Garners Ferry, and Stars & Stripes on Lake Murray Boulevard, so I don't hold out much hope for anything happening here.
(Hat tip to commenter Lone Wolf)
UPDATE 31 August 2023: Found two pictures with the branding on the storefront and added them in positions 1 & 2.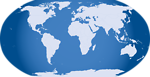 Leave a Reply