I used to go to O'Charley's in Augusta every now and then when I worked over there, and it was fine, although the only item I can recall in particular was a signature fresh made salsa with chips which they eventually took off the menu. When I came back to Columbia, I went to the location on Two Notch a few times, but never got in the habit of going there. That's probably because I usually got a burger when I went, and there are lots of burger places.
This one on Sunset, to which I have never been, is currently undergoing major repairs and/or renovations. Hopefully they will be back soon.
(Hat tip to commenter Beth)
UPDATE 4 October 2023 -- As mentioned in the comments, even though they made a start of repairs here, it never went anywhere, and the place is now permanently closed:
I have also taken the "Temporary" notation out of the post title.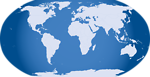 3 Responses to 'O'Charley's, 5595 Sunset Boulevard: Summer 2022'
Subscribe to comments with RSS
Leave a Reply