This storefront first featured here as Stein Mart, which closed in 2020. Last fall, it was briefly a Spirit Halloween popup, and then Furniture & Mattress Overstock opened in the spot.
It now appears that they are closing after less than a year at this location.
One curious thing is that Stein Mart was listed as 934 North Lake Drive, while Furniture & Mattress Overstock lists as 932 North Lake Drive. I'm not sure why that is, and which, if either, is actually correct.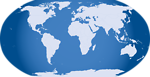 One Response to 'Furniture & Mattress Overstock, 932 North Lake Drive: Summer 2022'
Subscribe to comments with RSS
Leave a Reply