Commenter Andrew point to this ColaDaily article about the closing of the Village Artists gallery in Sandhill.
Apparently the site had been open since 2009 and had the use of their space at no charge as long as no paying customer needed it (an instance where the general situation at Sandhill was actually a plus). In the event, somebody finally did want to rent the space for expansion, so the gallery had to close.
I had noticed the place a number of times over the years, generally when I was going to Atlanta Bread Company/Panera, but for one reason or another never actually went inside.
(Hat tip to commenter Andrew)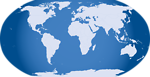 Leave a Reply