Here's another Hardee's closed, this one on Dutch Fork Road. I'm starting to think there is something going on with the chain, as it seems quite a few have gone dark over the last year or two.
I see they just named a new CEO last week, but it's a press release, so there is no analysis there. (I will note that the corporate-speak is so thick there, that they think a paragraph like:
"We are excited to welcome Brandon to our talented Leadership Team. His entrepreneurial spirit, strong finance focus and results orientation will be perfect complements to our team," says Chief Executive Officer Ned Lyerly. "Brandon's proven track record in dynamic, multi-unit food service environments will be on display as we build on our momentum and create value for stakeholders in our business."
sounds reasonable..)
(Hat tip to commenter Heath)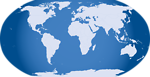 4 Responses to 'Hardee's, 1325 Dutch Fork Road: Late March 2022'
Subscribe to comments with RSS
Leave a Reply