Rosewood Church had been in this spot for 50 years, but the maintenance costs of an aging building were not helping them as they were trying to rebuild the congregation, and in 2019 they moved to 3707 Moss Avenue, putting this property on the market.
Now that the sale is concluded, a project is underway to turn the main church space, and the gym & parking lot across Sloan Street into apartments and retail space. My understanding is that the sanctuary (presumably deconsecrated) will remain (though internally rebuilt), the middle building will be demolished and rebuilt as apartments and the right building will also remain after an internal rebuild.
There will be a Starbucks constructed in the parking lot and the gym building will also be retail. There has been a restaurant space mentioned, but apparently nothing is firmed out on that front. To support all of this, Sloan Street will be partially closed.
Here are WLTX and ColaDaily talking about the project, and here is the planning document submitted to the City Planning Board.
In the meantime, as reported by commenter Sidney, demolition has started:
(Hat tips to commenters Sidney & Andrew)
UPDATE 21 January 2022 -- Construction is ongoing: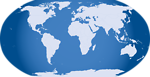 5 Responses to 'Rosewood Church, 2901 Rosewood Drive: 2019 (Moved)'
Subscribe to comments with RSS
Leave a Reply