If you have been reading this blog for a while, you probably guessed where I was when there was no post on Friday.
I have seen various configurations of "The Beach Boys" dozens of times over the years since 1976, including the "Classic Lineup", the Bruce-for-Brian classic lineup, the 2012 Reunion lineup and the current Mike & Bruce touring lineup.
After taking an enforced year off during the worst of the pandemic, Mike & Bruce are on the road again, and brought the show to The Township last Friday. They are currently touring behind a new box set "Feel Flows" which mines a lot of interesting material from the "Sunflower" and "Surf's Up" era, and so featured a number of tunes from that. Mike also featured some of his recent solo material including tributes to George Harrison and a Ramones cover.
I thought that Mike started off in pretty weak voice, but he seemed to warm up a bit as the show went on. He definitely lacks the power he once had, and has an old man's quaver (hey, he's 80!) but generally delivered the goods.
Bruce was much less evident in the mix generally with the notable exceptions of the bridge to "Surfer Girl" and the coda to "California Girls" and, of course, his leads. For this show, he took the lead on "You're So Good To Me" and "Do You Wanna Dance". In the first case it didn't work too well -- I've heard him on that song (which was originally a Brian vocal) before, and I don't think it suits him and he seemed to be losing the crowd clap-along in this rendition. In the second (originally a Denny lead) he worked much better I thought. Given that his signature tune "Disney Girls" is usually featured, and is part of the box set, I expected to hear it, but apparently it was cut to make room for other songs. Given that Mike got some of his solo work featured, that seemed a bit unfair, but it was a 40 song set already I guess.
The show opened with sort of an historical newsreel on the monitor and then segued into "Do It Again" for the opening number. The car song set closed out the first part of the show, and the rarely heard "It's About Time" opened second part after intermission.
After the band left the stage, they came back for a two song encore: "This Too Shall Pass" a Mike solo recording about the pandemic, which was fairly well received, and, of course "Fun, Fun, Fun".
The band was in good form, though I thought that the mix was a bit overmodulated, especially after the break. The sax player, whose name I am blanking on was probably the most charismatic player, which is an accomplishment as The Beach Boys' songs aren't generally sax-heavy. John Cowsill (of The Cowsills) was good on the drums too, and turned in a soulful lead on "Darlin'".
I recorded a number of songs here. I had meant to husband my battery for the final numbers, but in the event it ran out during "Barbara Ann". Since it's a pain to get these uploaded to youtube, I don't normally do more than one or two songs a show, but given the fact that, well, at this point you never know if you'll get a chance to see them again, I decided to upload everything I had, and embed most of it below (with the exceptions of "Happy Birthday" and "Barbara Ann"). Sorry that I am singing along with some of the numbers :-).
As I said I think they played 40 songs during a two and a half hour show (counting intermission). This setlist is not in order, exactly, but I think covers the whole set:
Do It again
Surfin' Safari
Catch A Wave
Hawaii
California Sun
Rockaway Beach
Little Honda
Surfin' USA
Surfer Girl
Getcha Back
When I Grow Up (To Be A Man)
In My Room
Darlin'
Don't Worry Baby
You're So Good To Me
Happy Birthday (to Scott Totten)
Be True To Your School
God Only Knows
Little Deuce Coupe
409
Shutdown
I Get Around
It's About Time
California Dreaming
California Girls
Sloop John B
Wouldn't It Be Nice
Feel Flows
Pisces Brothers
Here Comes The Sun
Good Vibrations
Kokomo
Dance, Dance, Dance
Do You Wanna Dance?
Help Me Rhonda
Rock & Roll Music
Add Some Music To Your Day
Barbara Ann
This Too Shall Pass
Fun Fun Fun
Intro / Do It Again / Surfin' Safari
Catch A Wave / Hawaii / California Sun / Rockaway Beach / Little Honda / Surfin' USA
(I missed the opening of "Catch A Wave". Didn't expect a Ramones cover!)
Surfer Girl / Getcha' Back
(I think the lyrics of "Getcha' Back" have evolved since the original recorded version)
When I Grow Up (To Be A Man)
(Mike knows the answers to all of these questions now!)
Darlin'
(John Cowsill on drums & lead)
Be True To Your School
(Just before the clip starts, Mike had asked Scott Totten for the opening chord.)
God Only Knows
Little Deuce Coupe / 409 / Shutdown / I Get Around
(The set before the break is sometimes called "The Car Medely", but it's not -- these are all full versions. They're just short songs by today's standards)
It's About Time
(A rarely performed rocker from "Sunflower", and the current "Feel Flows" box set)
California Dreamin' / California Girls / Sloop John B / Wouldn't It Be Nice
(The Beach Boys actually recorded two different cover versions of "California Dreaming". You can actually hear Bruce in "California Girls")
Feel Flows
(Originally from "Surf's Up" this was a Carl showpiece and has been rarely (if ever?) performed since that era. The title track to the box set).
Pisces Brothers
(Mike's tribute to George Harrison)
Here Comes The Sun
(Also a Harrison tribute. I'm not sure I like the arrangement -- it's definitely a different take on it).
UPDATE 5 October 2021: Update tags, add map icon.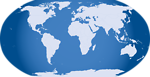 Leave a Reply