I'm sure I must have been in this CVS at one time or another, but I can't recall it if so.
The Post & Courier says:
CVS apparently is looking to trim its network of locations, so it is letting go of the location as its lease expires despite the strong commuter traffic that moves along the corridor daily, Mills said.
In the event, the closure was finalized on 25 May.
I will say that the drive-through here was a bit awkward.
(Hat tip to commenter Larry)
UPDATE 5 July 2022: Add word "Pharmacy" to post title.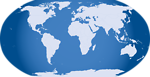 9 Responses to 'CVS Pharmacy, 2571 Forest Drive: 25 May 2021'
Subscribe to comments with RSS
Leave a Reply