I last wrote about this spot when it was (no longer) Premier Plus Motors.
Since that time, a Hertz rental resale lot set up operation there, and that may or may not be permanently closed now. All this is part of Chapter 11 for the company, something I had not heard about:
Hertz announced plans to temporarily close all 87 car sales locations in the U.S. on Wednesday.

Several individuals involved with the car rental giant said the company told employees of the news via a conference call on Tuesday. Representatives on the call detailed plans to cease operations at the locations on Thursday, Oct. 22.

Hertz said in a statement, "As part of our Chapter 11 process, Hertz has been working to right-size our fleet to align with current demand and meet the requirements of our lenders."

"Hertz has recently met its target to sell approximately 180,000 vehicles, and as a result is pausing the car sales program including temporarily closing corporate retail locations. Hertz has maintained the licenses for these locations and will evaluate its car sales program as it replenishes its fleet with new vehicles in 2021," the statement continued.
The report does not mention COVID-19, but that has to have been awful for car rentals.
(Hat tip to commenter ARTHUR P)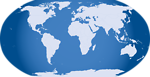 Leave a Reply