I last wrote about this space in 2008, on the closing of The Happy Bookseller. Even before that venerable institution closed, the Happy Cafe had been inside functioning as a bookstore cafe. After that they went standalone, and have had a good long run.
Unusually in this snakebit year, they are not closing due to the pandemic, but to move on to new ventures, including selling the cafe's well known caramel cake online. This ColaDaily article has the story and says:
Hodges and Reynolds said they would love to see customers dine-in, order to go and stock up on favorites like the pulled chicken barbeque, casseroles, and Sue's famous caramel in the coming months. They said their plan is to close the cafe on a celebratory note.
That would come near the end of the year. I really should try to get over there and eat lunch before 3:00 for once.
UPDATE 23 March 2021 -- As reported by The Free Times, this is to become burrito spot Boca Grande: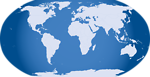 Leave a Reply