Sabor Latin Steet Grill was the follow-on operation to breakfast & lunch spot Le Peep which closed in April of 2019. Sabor opened in July of 2019, as reported in ColaDaily, giving it a run of something less than a year.
Although the pictured Family Box seems to hew towards standard Mexican items, my understanding is that Sabor had a fuller menu with items from other Southern countries, and I had it on my mental list to eventually visit. Unfortunately, the restaurant was caught up in the ongoing COVID-19 crisis and was not able to last from its 21 March 2020 temporary closing into the coming (hopefully!) full reopening period. The Free Times has that story:
The Vista location of Sabor Latin Street Grill, a fast-casual restaurant chain out of Charlotte, closed late last month amid the coronavirus' impact on area restaurants.

Mark Gardner, former general manager with the restaurant, confirmed to Free Times that the restaurant closed on March 21, and that the closure is now permanent. The restaurant had employed 22 workers.

"COVID-19 … just hurt sales too much," Gardner explains.

Numerous restaurants throughout the area have grappled with takeout-only offerings since Gov. Henry McMaster closed South Carolina restaurant dining rooms on March 17 in an effort to enforce social distancing. Gardner says the Columbia Sabor gave takeout a shot, but it wasn't successful enough to justify continuing.

"We tried that the first week, but the sales just weren't there," he says.
(Hat tip to commenter Heath)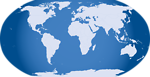 3 Responses to 'Sabor Latin Street Grill, 701 Gervais Street Suite 110: 21 March 2020'
Subscribe to comments with RSS or TrackBack to 'Sabor Latin Street Grill, 701 Gervais Street Suite 110: 21 March 2020'.
Leave a Reply