The Carolina Strip Club steak-house was the follow-on operation in this spot to Bull Market & Taverna, something I was not aware of when I drove by, or I might have stopped and gotten pictures from the other side of the building as well for comparision.
According to The Free Times, the owner put the closure down to building issues and wants to try again in West Columbia:
"I love doing business in Columbia, I was just having some major issues with the building," Segal explains. "I couldn't afford to put all that money into it with all the problems."
So far, I do not see anything about future plans on their Facebook page.
(Hat tip to commenter Heath Roberts)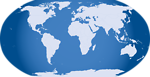 Leave a Reply