Boeshreen is the follow-on operation to Northeast Market & Coffee House in this much restauranted storefront on Decker. I ate there once, and found the food to be good though the layout was a bit confusing, and I couldn't make it a regular stop because there was no fresh-brewed ice tea.
I noticed recently that they have added Sammi's Deli branding to their operation (after also adding a sno-cone setup). It may be time to stop in again.
UPDATE 22 July 2020 -- Here are some better pictures I just ran across:
However, based on a more recent drive-by, I think they may have dropped the Sammi's branding at this point.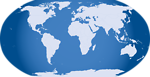 Leave a Reply