Apparently, Hall Marine was bought out by MarineMax. The link does not give a date for the sale, but commenter Mitch reports that the local Hall closed on 30 September.
With Lake Murray in the area, I would have expected this meant that they were consolidating at another nearby MarineMax, but instead it appears they have exited the Columbia market entirely. From their store finder, it looks like the closest (and only SC) outlet is in Charleston.
I find the 7459 Broad River Road address a little curious as the place is obviously well off Broad River Road and appears to be on Western Lane.
(Hat tip to commenter Mitch)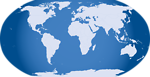 Leave a Reply