I have fond memories of the Tara Theater at the Litchfield By The Sea resort. In particular, it was where I saw my last movie with my mother, 1986's Star Trek IV (the one with the whales).
The theater was a duplex on the grounds of the resort, and was quite nice. In particular, I remember that the men's room had stalls with latching doors for the urinals as well as for the toilets, which was a rather unusual and classy touch. At one time the Tara was the flagship location of Litchfield Cinemas which was an up and coming theater chain for a while. (The rooftop Richland Mall theater started as a Litchfield). These theaters were distinguished by, among other things, the then uncommon practice of drawing the screen drapes between the trailers and the main feature. I'm a little hazy about what happened to the chain, but I think perhaps the head guy was killed in a plane wreck, and the chain did not recover from that.
Aside from Star Trek, I particularly recall seeing the abysmally awful Tom Cruise feature Cocktails there: a movie so bad that the only thing anybody remembers about it is that it gave the Beach Boys their last #1 hit. (So far, at least).
The theater closed in 1991, at which point I think the Georgetown theater had also closed, leaving Inlet Square as the only South Strand option. (Of course that is gone now too). After that, it became a conference center and ballroom, which continued into the 2010s.
The South Strand News explains that by 2017:
"It just wasn't economical for us to continue operating the center."
These pictures date to shortly after the demolition. I have it in my mind that I took some several years before that, and if they ever turn up, I will post them.
This PDF is the flyer for the conference center when it was still in operation, and has interior pictures and a floorplan diagram.
The address and map icon are for the current Starbucks there which is not entirely correct, but is close enough.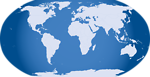 Leave a Reply