I have been aware of Litchfield Fish House for twenty or more years, mostly due to the owner's ongoing battle with the Georgetown County authorities who want to beautify the life out of all county signage. As I recall from, I think, The Coastal Observer, first they objected to his shark-bursting-out-of-the-roof model, and then to the fisherman (who is notionally the one landing the shark) put on top of his roadside sign when he wanted to complete the story. Eventually he prevailed. As I am not a seafood person, I never ate there, but my college roommate mentioned that his family had, and enjoyed it.
I did have one personal experience with the place. Last Fall, around October, I was on the coast, and decided to go up to the Greek Festival at the big Orthodox Church in Myrtle Beach. The day previously, I had gotten both my flu and shingles shots, one in each arm, so both of my arms were sore, and I was borderline feverish. Of course, as I got to Litchfield, I had a flat tire, and pulled over into this lot to change it, which was hot work, and unpleasant with both arms sore. Then, as I lowered the car off the jack, the spare tire proved flat as well, so I gave up and called Triple-A. About that time, the owner drove up to check something in the restaurant (It was Sunday, so it wasn't open). We had a pleasant chat while I waited, and it proved that he knew my father somewhat from USC circles. It's a small world, and I'm sorry to see this landmark go.
(Hat tip to commenter ED)
UPDATE 12 August 2020 -- Last time I drove by, they were preparing to tow the pirate ship from the little playground one day:
And the next day it was gone: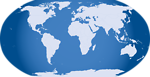 3 Responses to 'Litchfield Fish House, 13060 Ocean Highway (Litchfield Beach): Early 2019'
Subscribe to comments with RSS or TrackBack to 'Litchfield Fish House, 13060 Ocean Highway (Litchfield Beach): Early 2019'.
Leave a Reply