I noticed when I was in the Columbia Mall food court recently that China Max was closed. It's been quite a while since I was at the mall last, so I'm just tagging the date as 2018 for lack of anything more precise. I presume this China Max was connected with the China Max at Richland Mall, but I don't know for sure.
What I find especially interesting is the sign proclaiming that the place will soon be a King's Pizza. This pizza chain seems to be making a big splash all of a sudden, with a store on Forest Drive in the former Charlie's Wings, one opening here, and one opening in the old Chickadee's Diner on Marshall Street.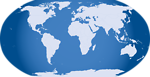 3 Responses to 'China Max, Columbia Mall: 2018'
Subscribe to comments with RSS or TrackBack to 'China Max, Columbia Mall: 2018'.
Leave a Reply