Payless filed for Chapter 11 bankruptcy on 18 February 2019, and will be closing all of its stores, which includes three locations here in the Midlands.
This store is in East Forest Plaza at the intersection of Forest Drive and I-77. I don't have it in these shots, but the Fallas in the same wing of storefronts closed late last year as well. I have put March 2019 as the closing date, but the linked article indicates some stores may last as long as May.
I have never been in this store, but I have bought shoes at Payless several times, and they seemed reasonable in both price and quality.
(Hat tip to commenter Tom)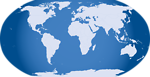 Leave a Reply