Costume store Hip-Wa-Zee in Five points is closing next month. The State has the story. Most of this block has been in flux in recent years as it is apparently going to be completely redeveloped:
The developer, California based Campus + Main, has said it plans to build a mixed use space with the possibility of retail, office and residential units. Most likely a complete rebuild of most of the 900 block is in store.
The store opened in 1999, making for an impressive twenty year run. But in the end, as with so many other stores currently, the Internet was the deciding factor:
The one change that proved hardest to deal with was the growth of internet retail. When a developer who had bought up the rest of her block on Harden Street approached her about selling, she put him off for a year while she looked for a new location. But after an extensive search and seeing the changing retail landscape, Minerd came to the hard decision that it was time to sell and close up shop.
I didn't see a final closing date in The State, or WOLO stories, but the closing sale is ongoing, and you should probably get there soon.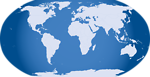 2 Responses to 'Hip-Wa-Zee, 940 Harden Street: February 2019'
Subscribe to comments with RSS or TrackBack to 'Hip-Wa-Zee, 940 Harden Street: February 2019'.
Leave a Reply