I took the first pictures above after commenter Badger mentioned that the place was for sale. I kept meaning to do a follow-up run so I could get some post closing pictures, but somehow could never remember exactly where it was (and had forgotten the name so I couldn't google it). Anyway, I did find it again, and it is definitely closed. I got out of the car and walked around for the post closing shots, and it is interesting that the place appears to be essentially a double-wide trailer, or two single-wides hooked together. I'm not sure exactly how the plumbing on the back wall worked, but from the shots on the unofficial Facebook page, I'm guessing there was an added on back deck where bands set up.
It looks like a quirky little place I would have liked to visit.
(Hat tip to commenter Badger)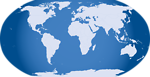 3 Responses to 'Jed's, 1725 Pineview Road: Fall 2017'
Subscribe to comments with RSS or TrackBack to 'Jed's, 1725 Pineview Road: Fall 2017'.
Leave a Reply