I never actually ate at Rancho Grande, but I was aware of it as we would drive by on the way to visit relatives, and they mentioned eating there from time to time. I'm pretty sure the building started life as a national brand steakhouse, possibly a Western Sizzling.
Hartsville has urbanized to a surprising extent this millennium, but when this was built, the area was still quite rural and I'm sure the out-of-town location was chosen because it is at the intersection of US-15 Bypass and US-15 Business, something quite important before the Interstates.
The restaurant's Facebook page indicates that it closed around 17 May 2017, though I am unable to explain the wreath on the door which would otherwise indicate a post-Holiday-Season closing. The page also directs patrons to Neuva Villa which is apparently owned by the same family.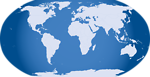 Leave a Reply