When I did the closing for Latino's Bar & Grill in this location, it appeared they were setting up to open as an urban club Nuvo Rest.Bar. However, I don't think that ever actually happened. I could be wrong, of course, but I drive this stretch of Percival at least several times a month, and I don't recall ever seeing the building lit up under that name.
At any rate, they are now definitely open as Main Event Sports Bar.
UPDATE 28 March 2019: Add map icon.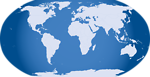 Leave a Reply