Jimmy John's is pretty much my goto sub chain(*). I have walked into Jersey Mike's several times, never seen anything I wanted to eat and walked out, Sub Station II doesn't have unsweet tea, Subway is OK, but the one I had most access to for several years kept the thermostat on sub-zero and I had to stop going. The only issue I have with Jimmy John's is the way they core out the bread for your sandwich. If they are going to do that, you ought to get the bread core too -- you paid for it.
That said, I have never eaten at this one as Forest Drive is closer and has parking. At any rate, as reported by commenter MB, it is now closed. I find it curious how completely it is stripped as they were still doing Facebook postings as late as 19 May.
The only other things I will note about this location is that my cousin worked there at one time, and that it was robbed at gun (or maybe finger) point in 2016.
(*) Here: At the beach, Dagwoods in Surfside is the holy grail.
(Hat tip to commenter MB)
UPDATE 12 March 2019 -- Now a Sub Station II:
UPDATE 28 September 2022: Updating tags.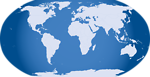 4 Responses to 'Jimmy John's, 2015 Devine Street: May 2018'
Subscribe to comments with RSS or TrackBack to 'Jimmy John's, 2015 Devine Street: May 2018'.
Leave a Reply