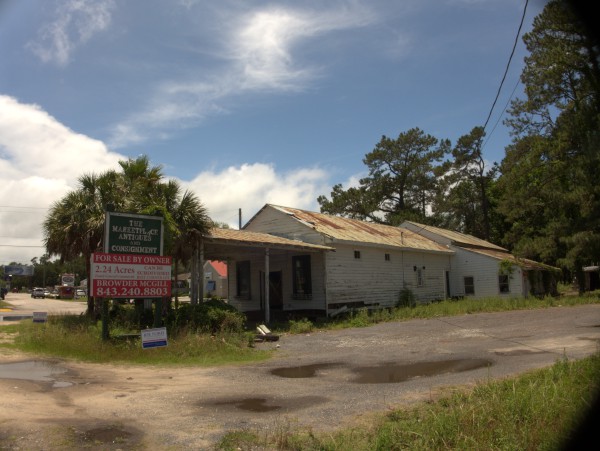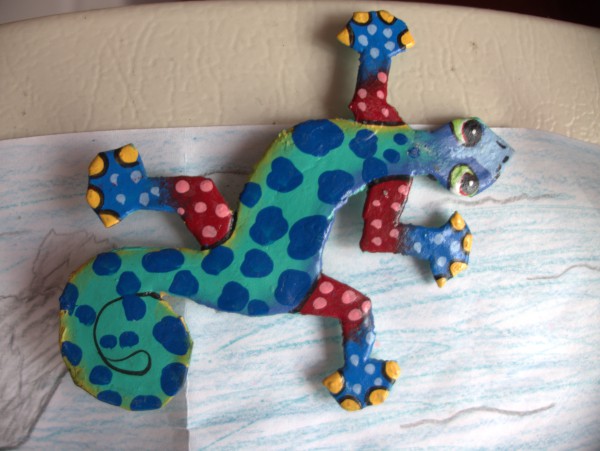 This old building had been a number of things over the years, most of which I cannot at all recall, but I think at one time it was a "reproduction" furniture store, and at another time an arts & crafts store.
In fact, it was in that later incarnation that was the only time I went inside, and then only by mistake. I believe it was in the 90s, and the south strand did not yet have a lot of options for coffee. Certainly there was nothing like today's environment where every McDonalds has decent specialty coffee (and excellent regular coffee). I don't believe that Latte Litchfield had yet opened, (though the Chocolate & Coffee House in the Litchfield Exchange a mile or so north had). At any rate, to get back to the story, I was driving back to the Island and saw a sign on this building advertising Cappuccino, and thinking a late afternoon caffeine fix sounded pretty good, I turned in.
Well, as it happened, I had misread the situation, thinking that the whole building was one business, when in fact it was two. The arts and crafts store was in main front part, while the cafe operation was in the attachment to the rear, and was closed for the day, something of which I was unaware. In fact, the arts and crafts operation was closing too as it was, I think, 6pm, and as I stepped inside, the guy was turning off the lights.
He promptly turned them back on, showing rows of items I had no interest in buying (not that it was bad stuff, but I was just looking for coffee) and starting a speil about local craftsmen. In the end, I felt bad enough about causing him to re-open when he was obviously ready to leave for the day, especially when I had caused him to do so through my mistake, that I ended up buying a hand painted sheet-metal lizard magnet to make myself feel a little better about putting him to the trouble and hopefully to make him feel I had hadn't totally wasted his time. The lizard actually turned out to be a cheery little piece that is still on our refrigerator.
Both the craft store and the cafe closed fairly shortly thereafter, but as you can see from these pictures, both spaces were reoccupied, and lizards continued to be associated with the property.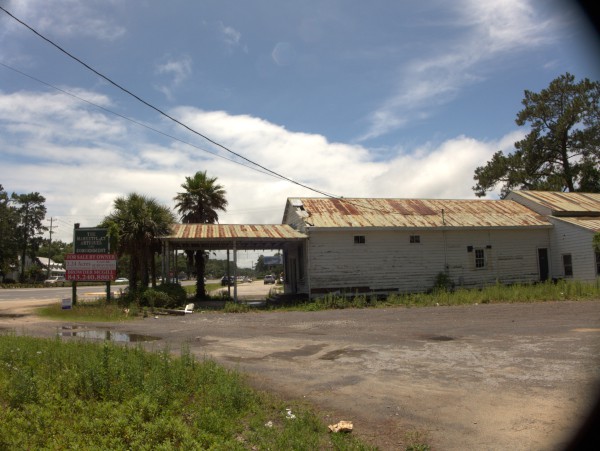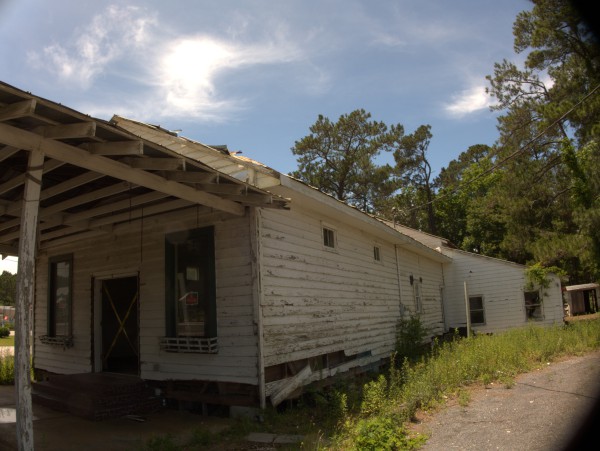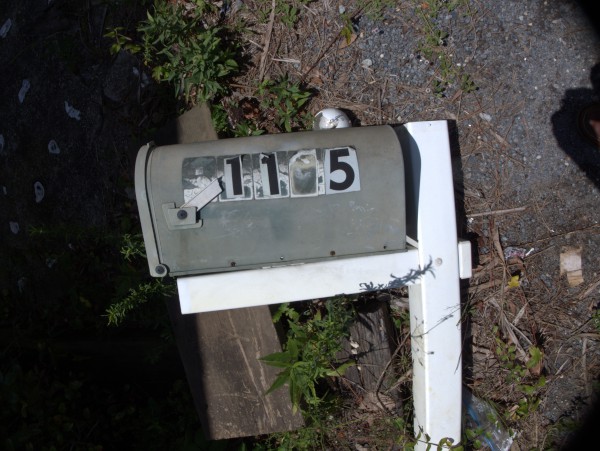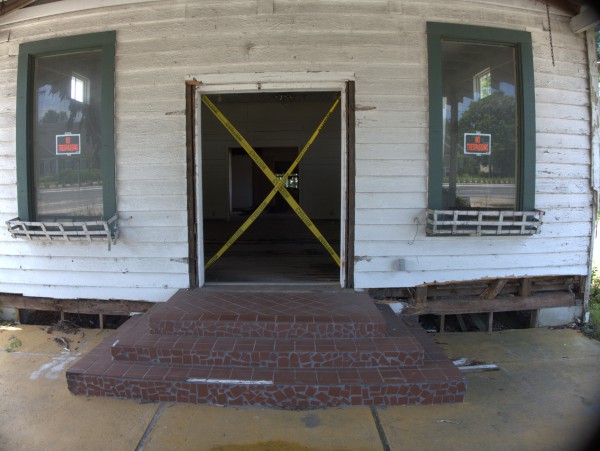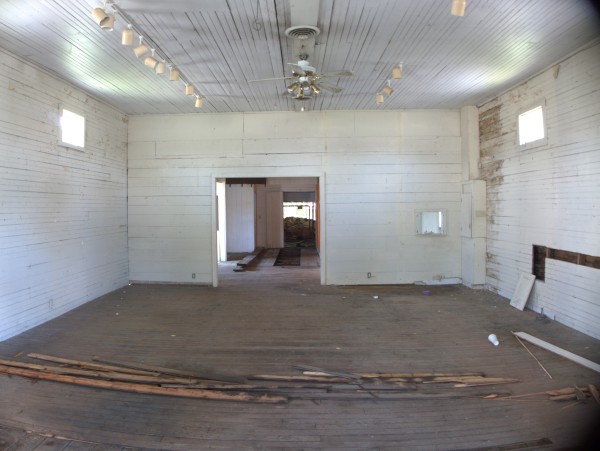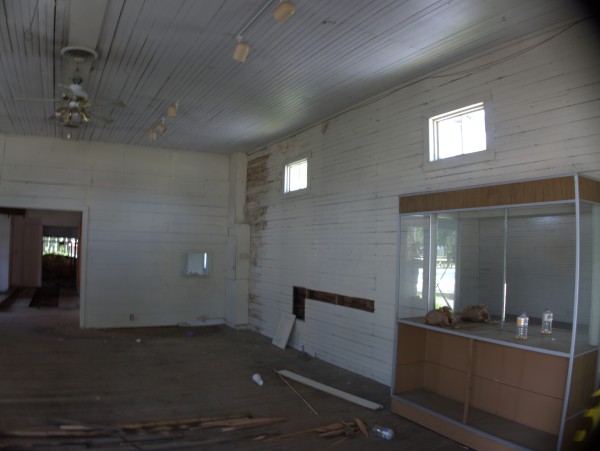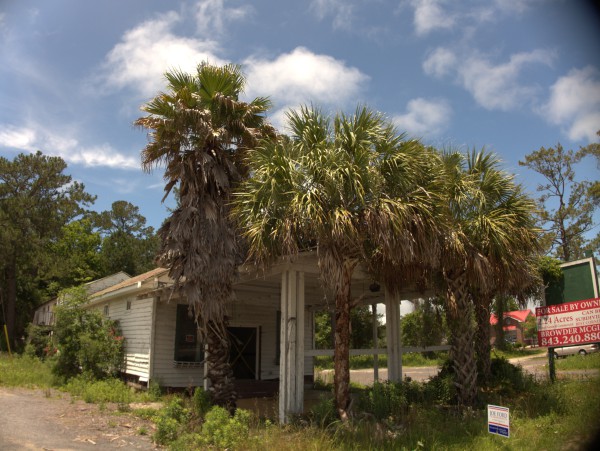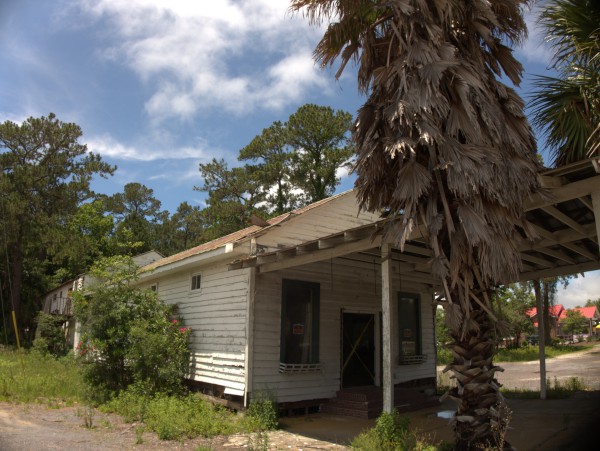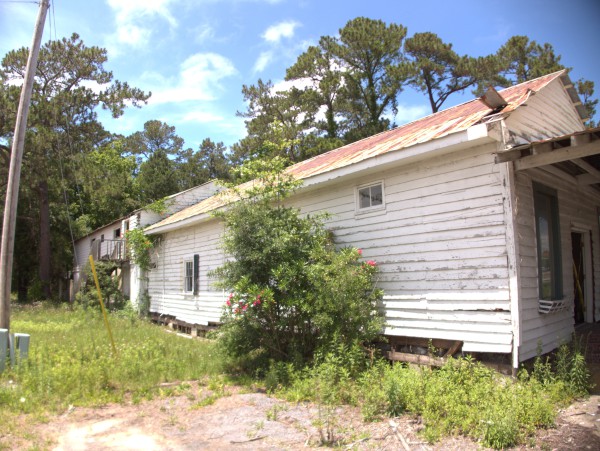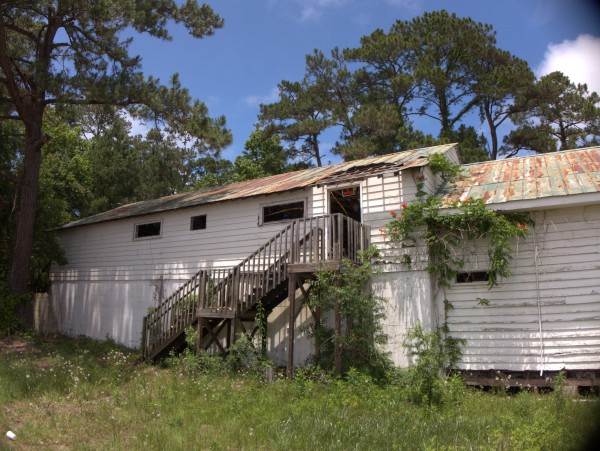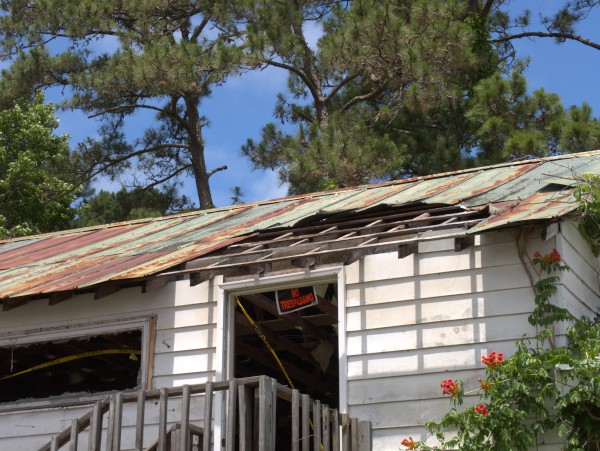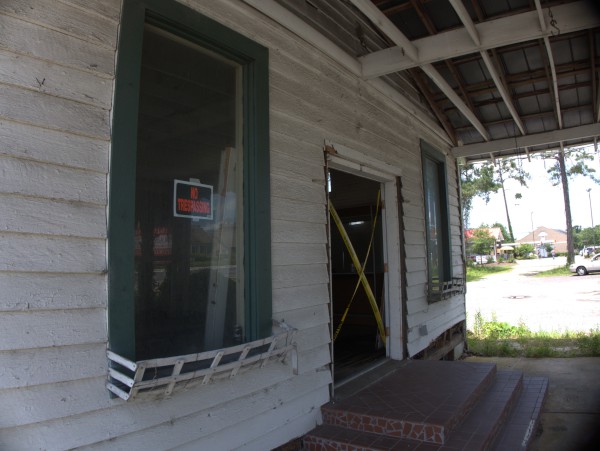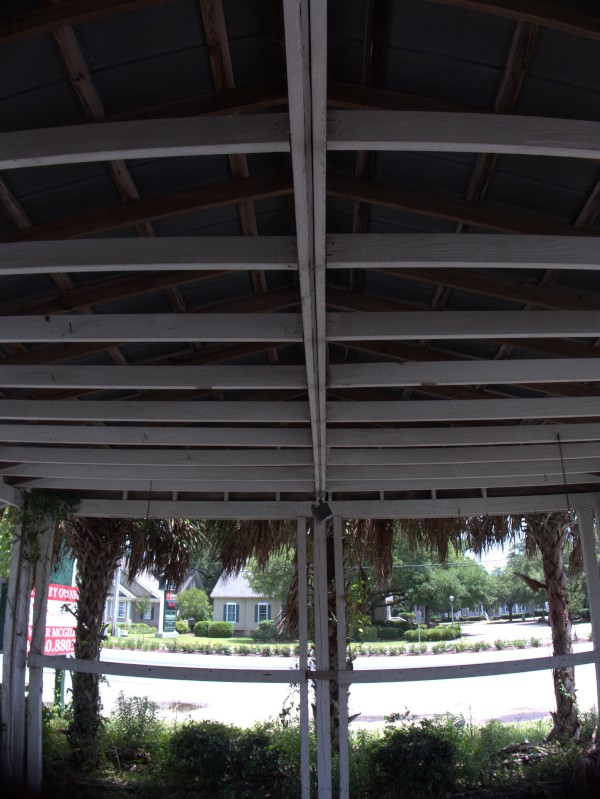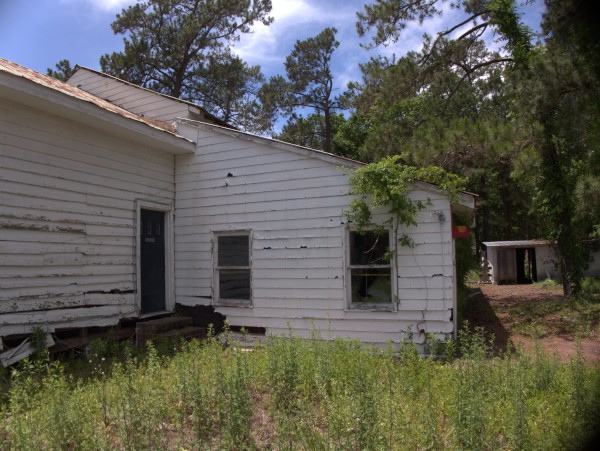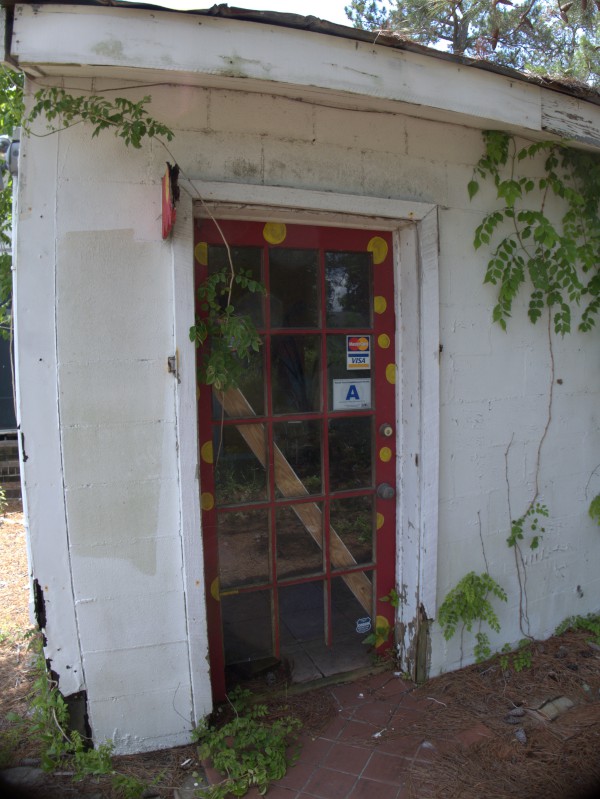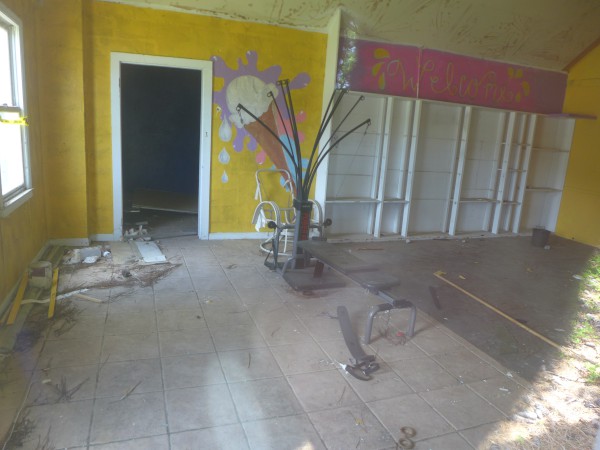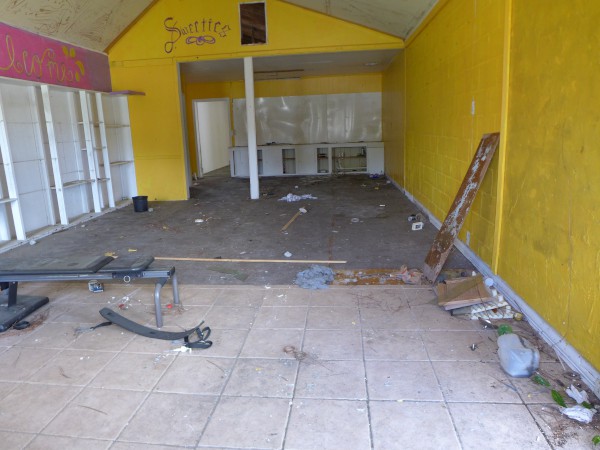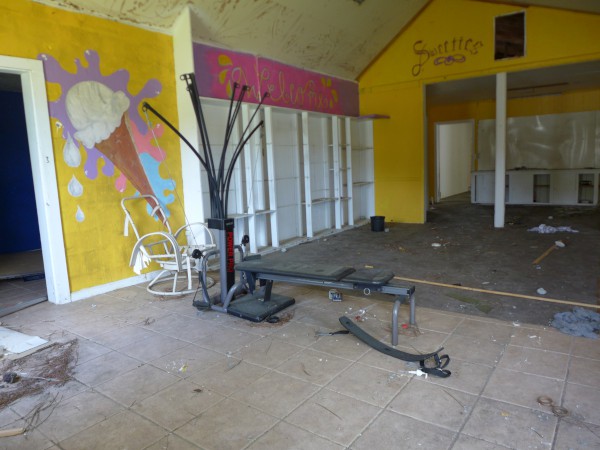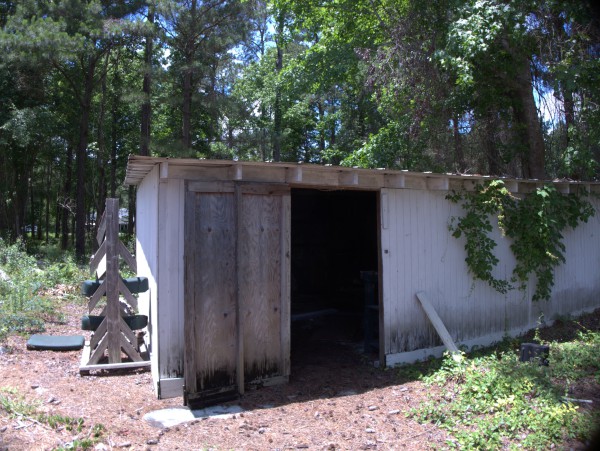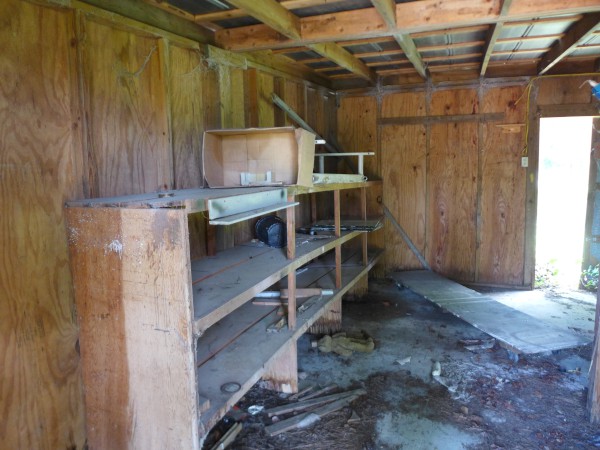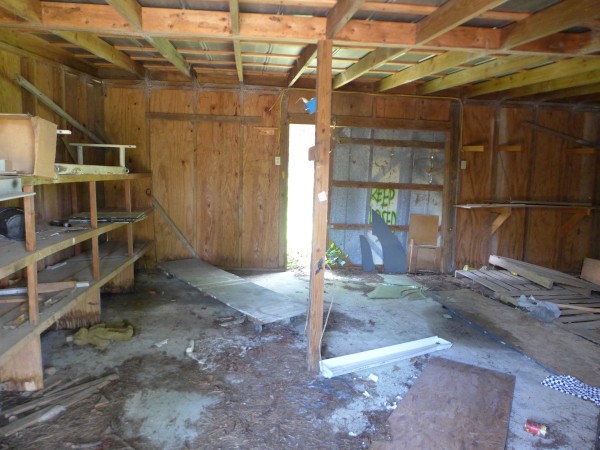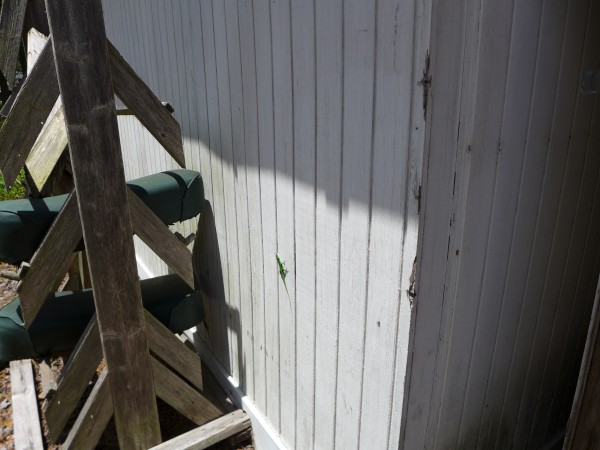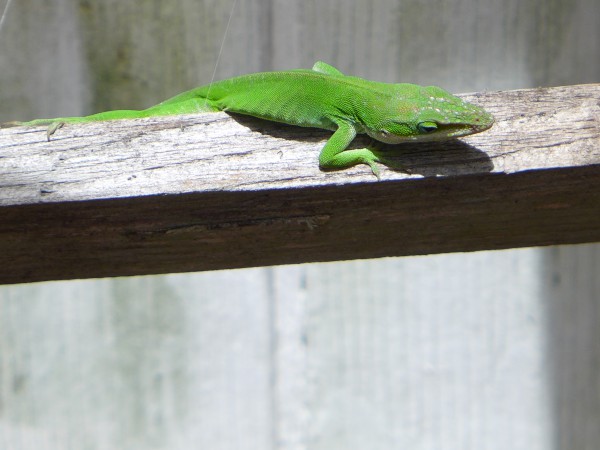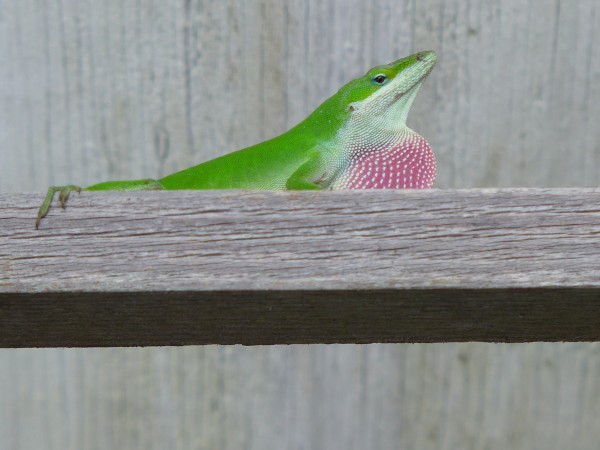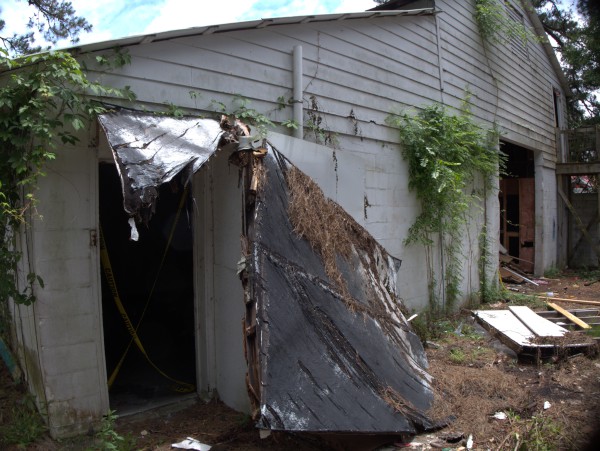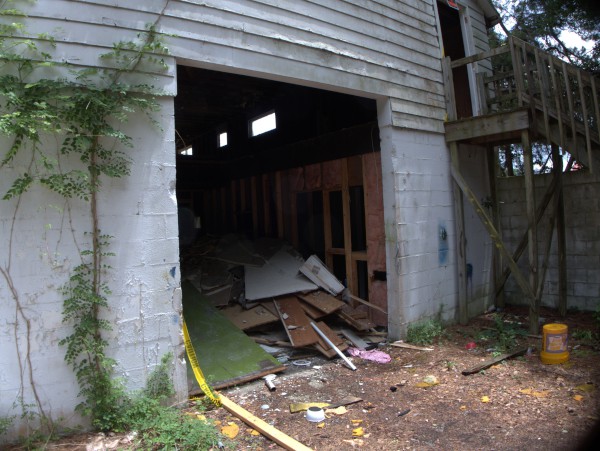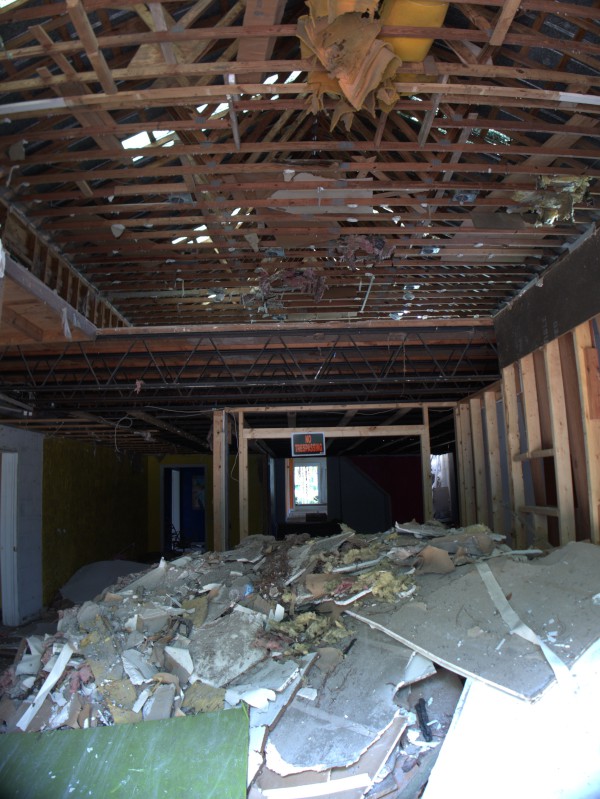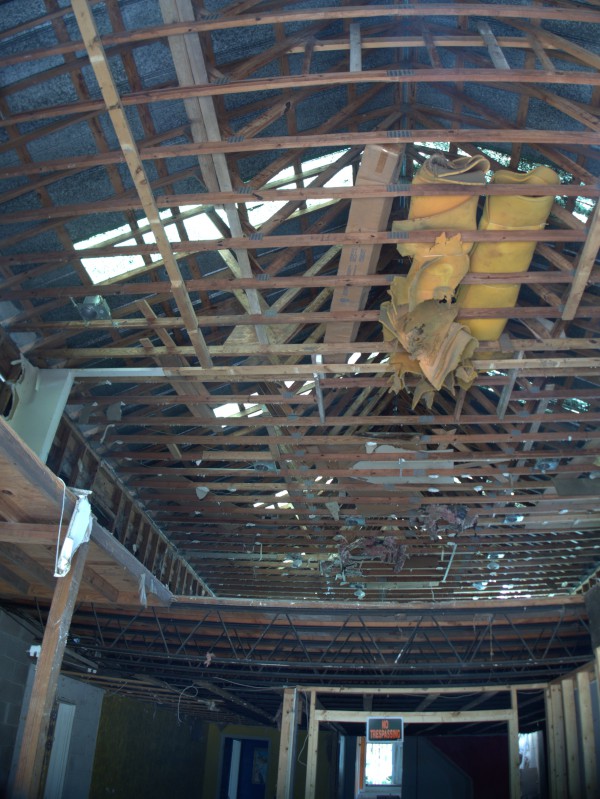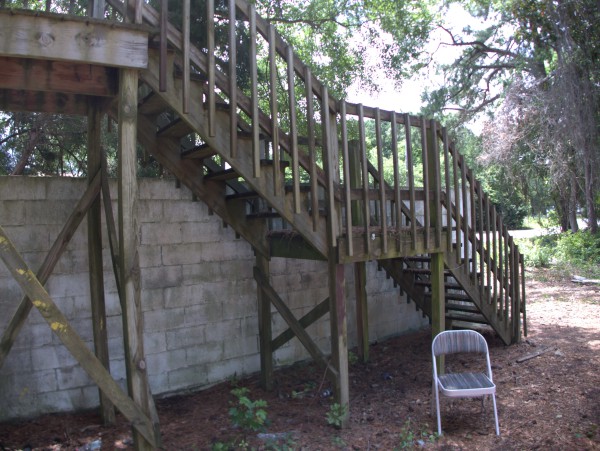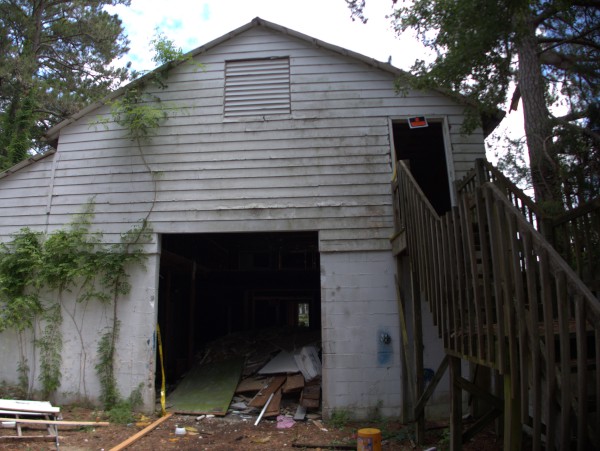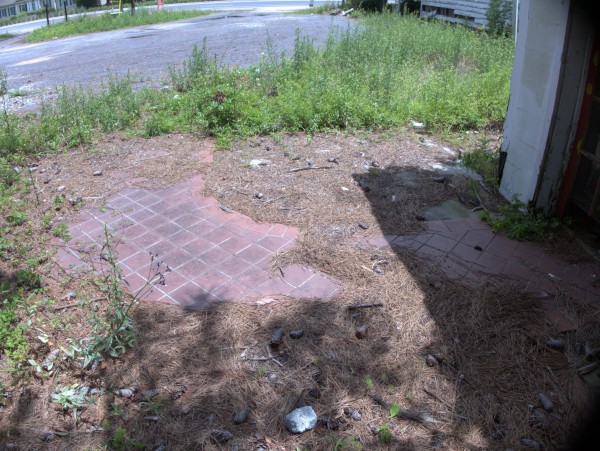 The pictures above were taken on 29 May 2016 at which point the place was obviously being prepared for demolition. The ones below were taken on 1 August 2016 with the building having been demolished at least some weeks before. This LoopNet listing suggests the demolition opens up 2.24 acres for development.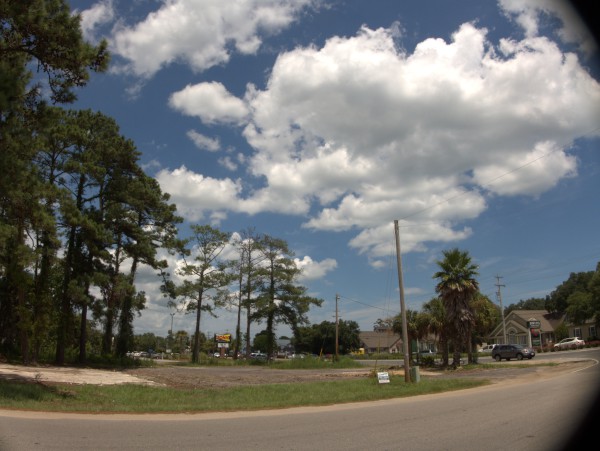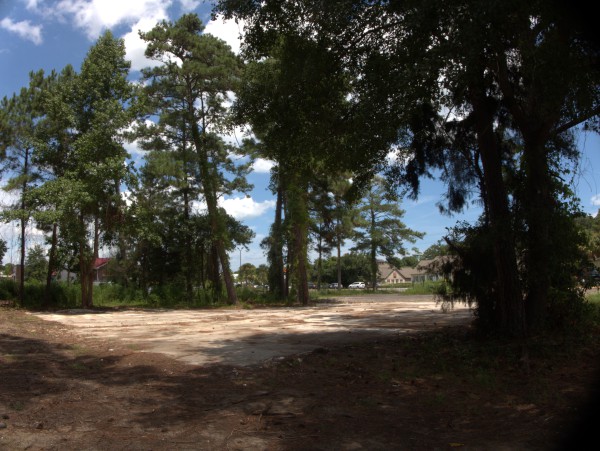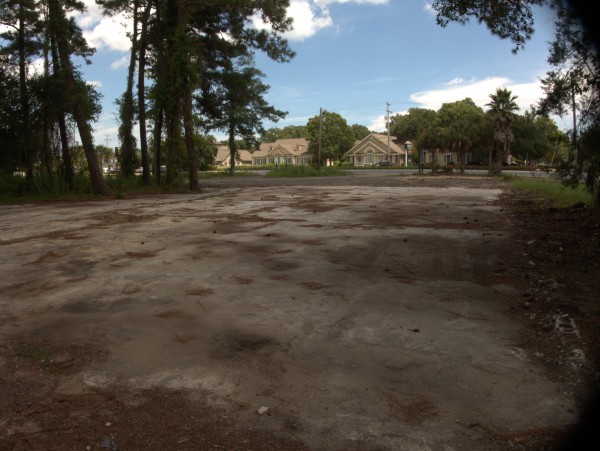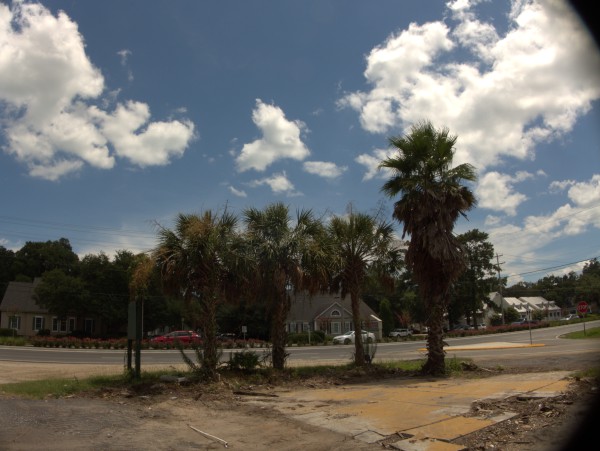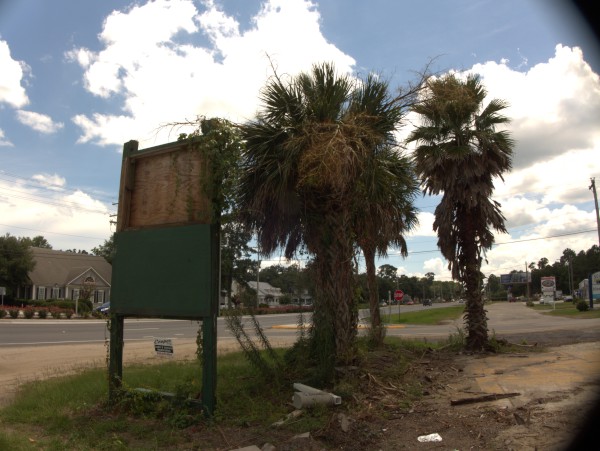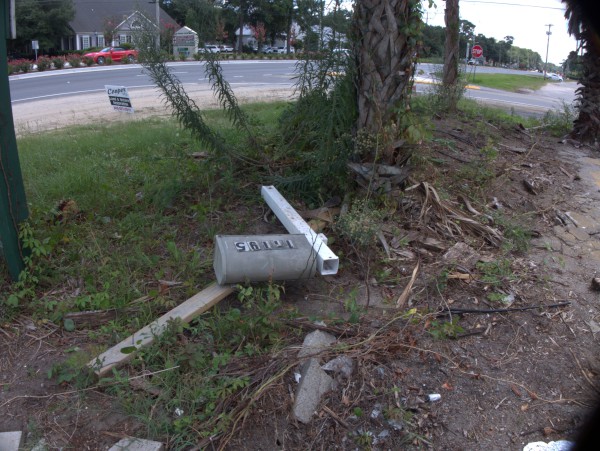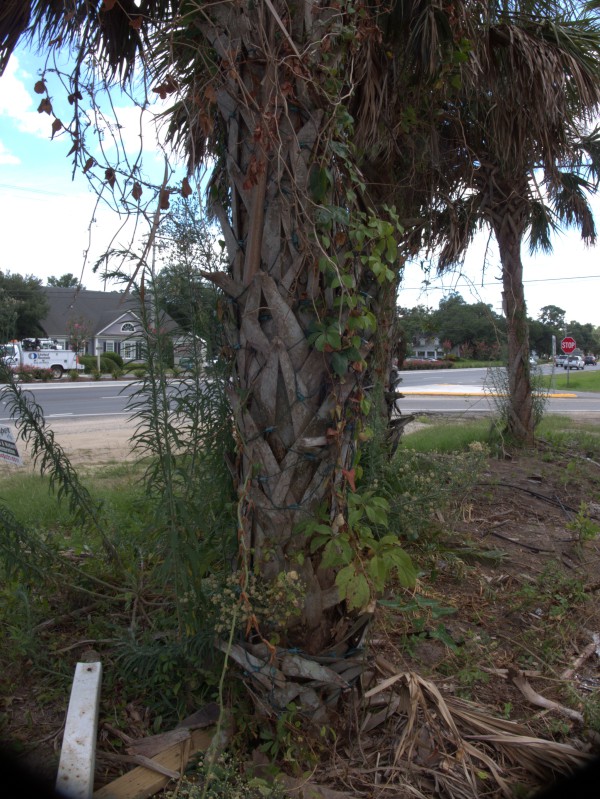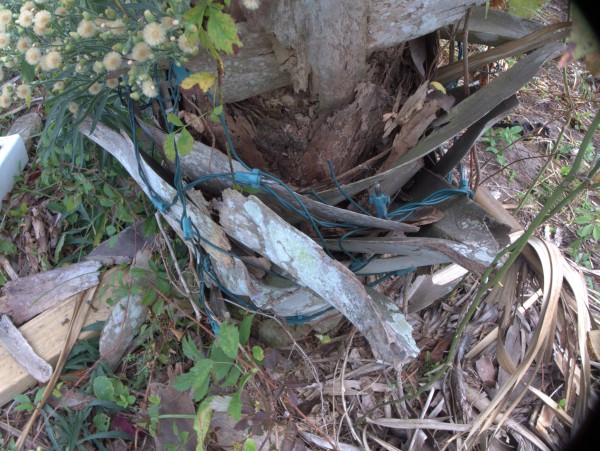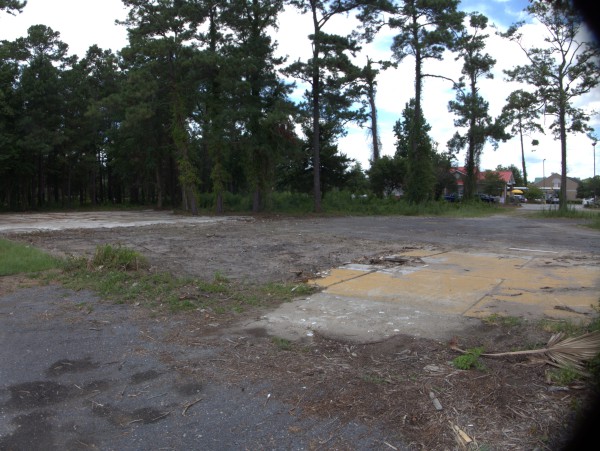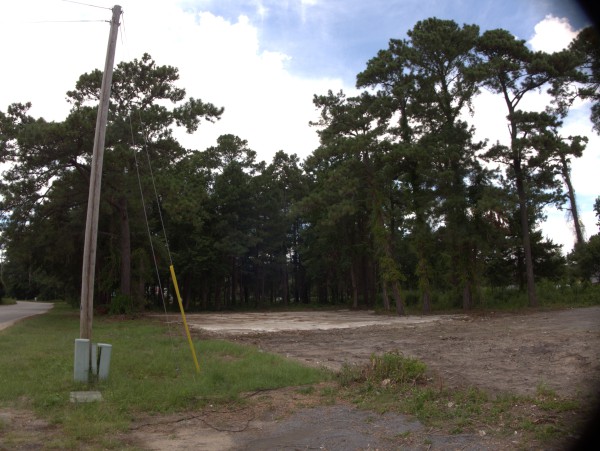 One Response to 'The Marketplace Antiques And Consignment, 11195 Ocean Highwayh Pawleys Island: Summer 2016'
Subscribe to comments with RSS or TrackBack to 'The Marketplace Antiques And Consignment, 11195 Ocean Highwayh Pawleys Island: Summer 2016'.
Leave a Reply