Well, it seems that the second location of Mangia! Mangia! is now history. I believe I ate there only twice, once in West Columbia, and once, very recently, in the new Spears Creek location.
I don't recall much about the West Columbia visit, but I chose pizza at the Spears Creek venue, and found it pretty good. Not necessarily "drive almost to Elgin" good, but nice.
I have no idea what happened to the place, but I suspect the "drive to Elgin" factor did have something to do with it. In the first place, "out of sight, out of mind" -- I only visited recently because I kept forgetting that the place existed. Second, timing. It's clear that the area is going to experience the eastward drift of the metro area as the Two Notch Corridor and Sandhills already have, but the recession has probably pushed that back, and the density just wasn't there yet. Or I could be completely wrong, though it sounds like the new operation there, Shag Bistro is thinking along similar lines, in antipation of the dining business from the Verizon call center relocation..
Added bonus, interesting clouds and sunset driving back from Spears Creek.
(Hat Tip to commenter Stewart)
UPDATE 22 February 2022: Updating tags and adding map icon. Also adding suite number to the title.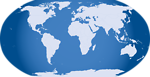 12 Responses to 'Mangia! Mangia!, 566 Spears Creek Road Suite 104: December 2009'
Subscribe to comments with RSS
Leave a Reply