Archive for January, 2013
Facebook is a weird animal. I get a lot of hits from there, but unlike a normal website, I can't check to see what people are saying when they link here becuase you have to be a facebook member to access almost anything. Likewise there's a lot of content on Facebook that's probably interesting to ColumbiaClosings readers, but in general it is not accessible outside of Facebook and never gets indexed by google. The exception is that for some reason or another, content often leaks out of foreign language Facebook subsidiaries.
A case in point is this posting which leaked through the Korean site:
Pat Seay Garvin다음 장소에 게시Georgetown Wooden Boat Show (Georgetown, SC)
2010년 10월 10일 오후 2:22 ·

Looking for any old SEAYCRAFT wooden boats made at 3132 Two Notch Rd. in Columbia, SC in the 50's. My uncle Tom Seay owned a boat shop and made several models of wooden powerboats. My father worked for him when I was little, and I remember those boats well. Would love to see an original still alive.
It's an unlikely little storefront for a boatwright, but I suppose they may have had the whole building at the time, and probably a back lot.
Long after that, during the era when the other part of the building was Mr. B's, 3132 was
Diamond's Liquor Store.
UPDATE 9 March 2020 -- Now, very colorfully, Sam's Tobacco & Vape: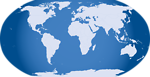 Posted at 12:26 am in Uncategorized
I can't find any information on this old building on Fairfield Road other than it was apparently built in 1945. However, it looks like an old country grocery or general store to me, and could in fact be a twin building to The Other Store on Atascadero:
Posted at 1:06 am in Uncategorized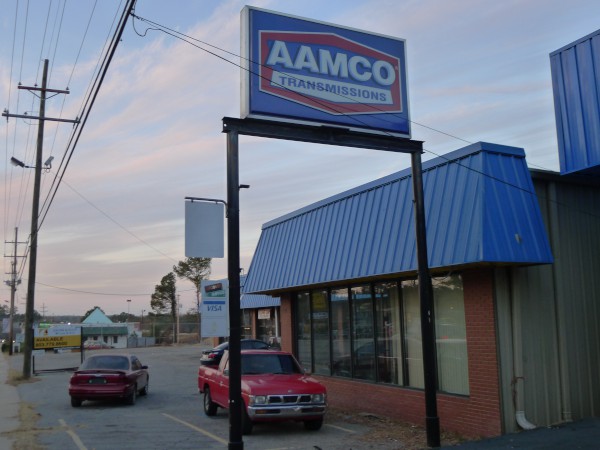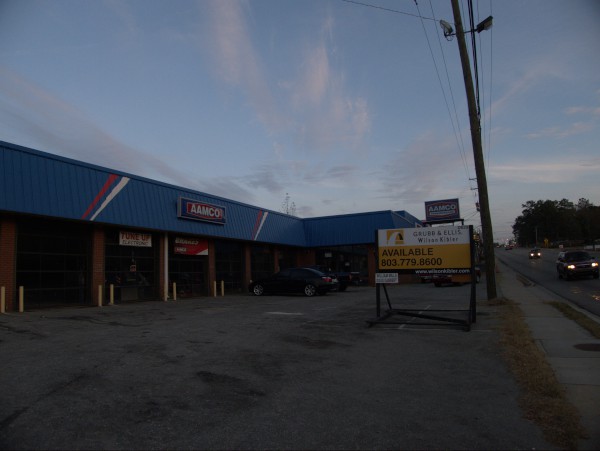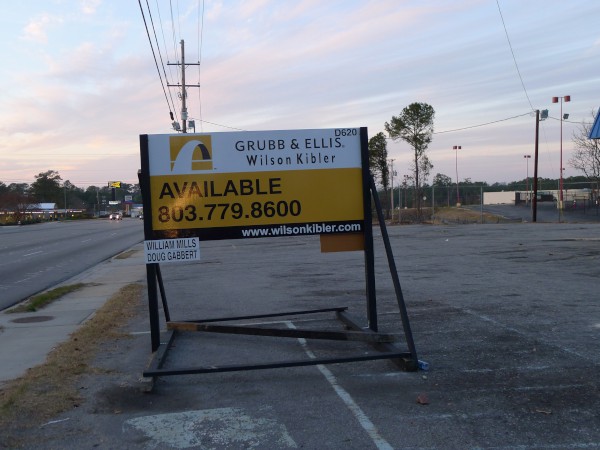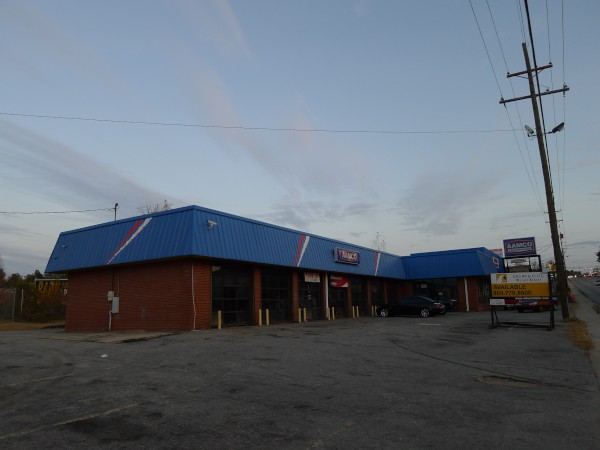 About all I can say about AAMCO is that growing up, they had a very memorable radio commercial. Well, perhaps that overstates it, as the commercial per se wasn't all that memorable, but the tagline made up for it. The announcer would advise the listener to bring his car to AAMCO with the hook:
That's Double-Ay-*beep*-*beep*-Em-See-Oh!
That little car horn beep in the middle of the business name would get my attention every time.
When commenter John mentioned that this place might be closed, I went to take some pictures and wasn't sure myself. The lot was certainly for sale, but all the signage and fixtures were still in place, and I thought they might be carrying the business on until they actually had a buyer. In the event that was not the case, and they closed shop sometime in 2012, early on enough that they are not listed in the February 2013 phonebook.
(Hat tip to commenter John)
UPDATE 5 March 2014 --It's now D's Automotive:
Posted at 11:51 pm in Uncategorized
Posted at 11:09 am in Uncategorized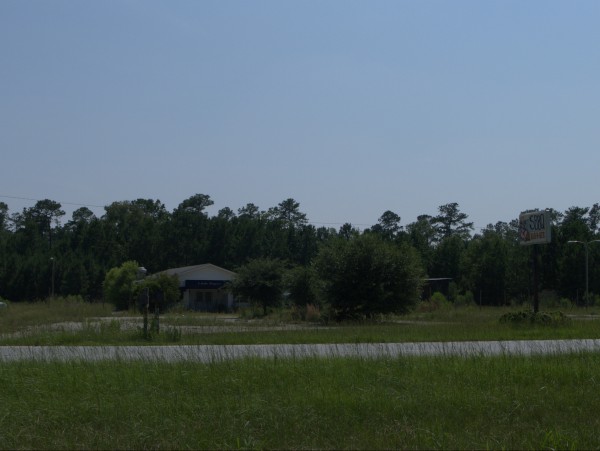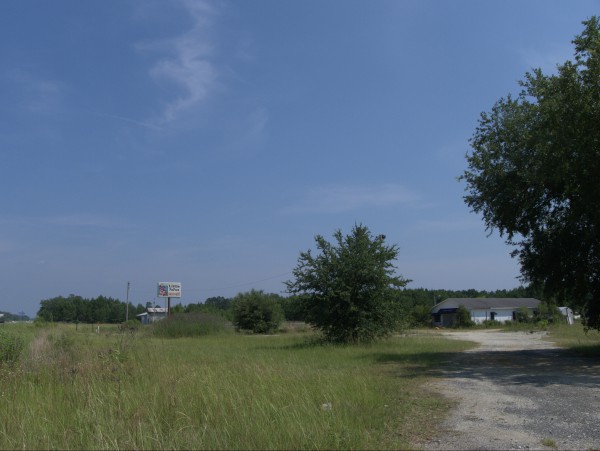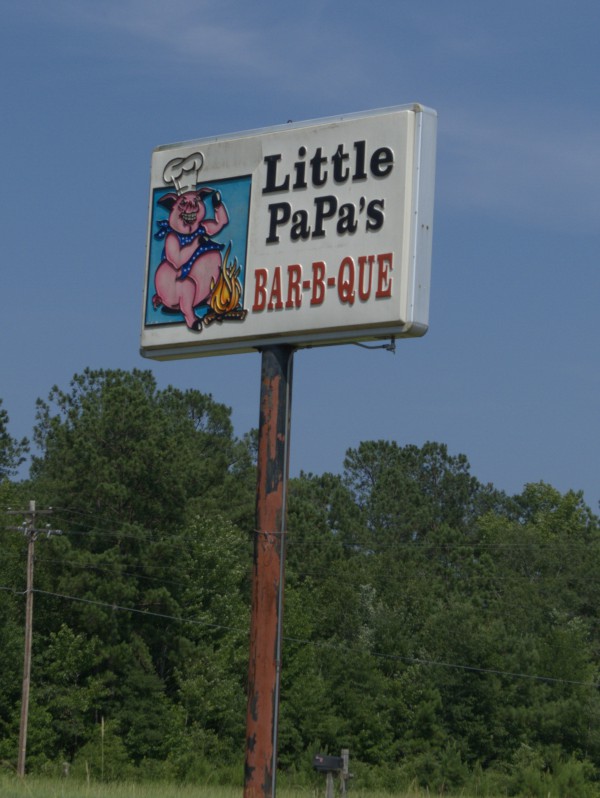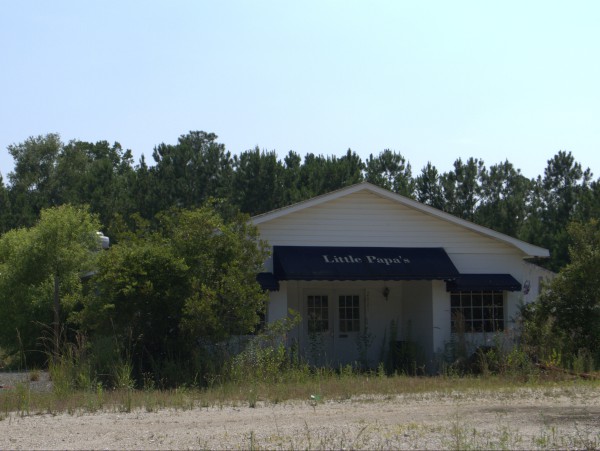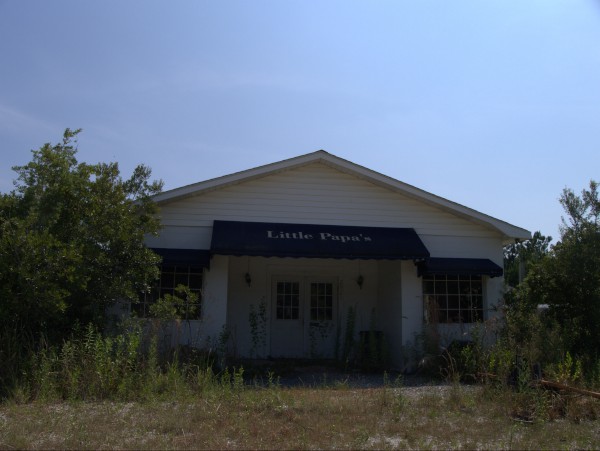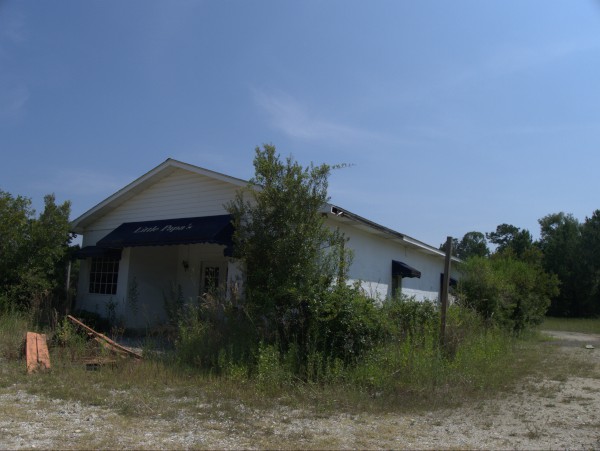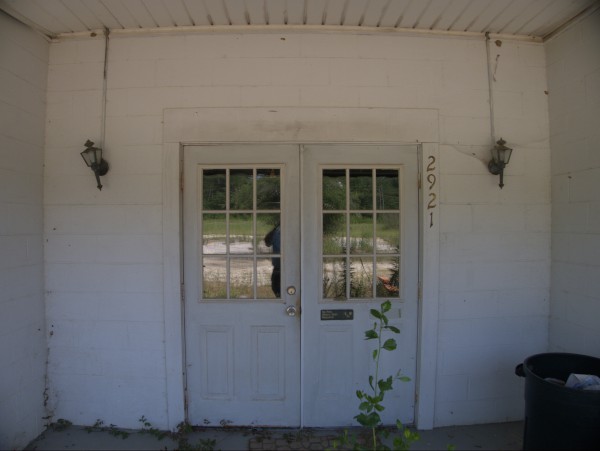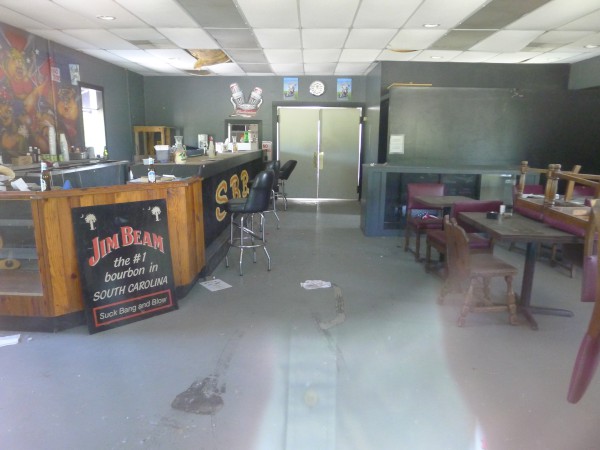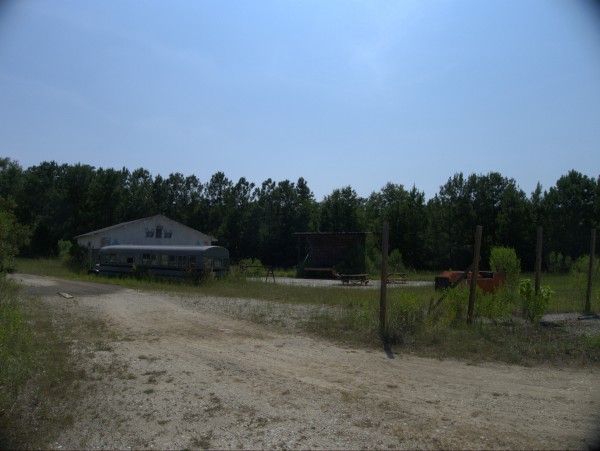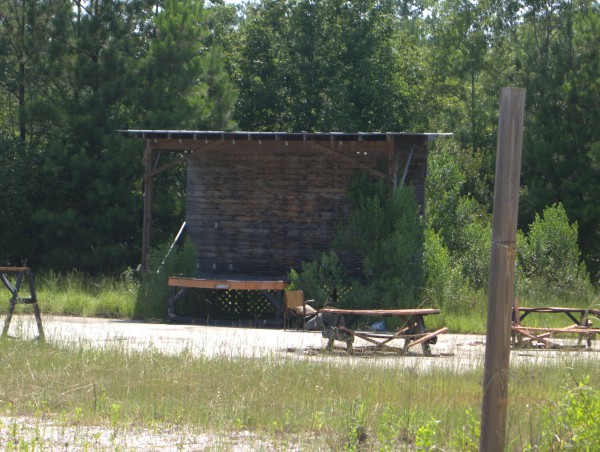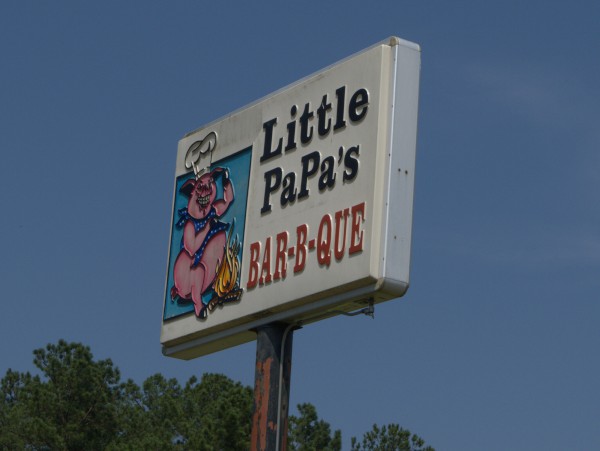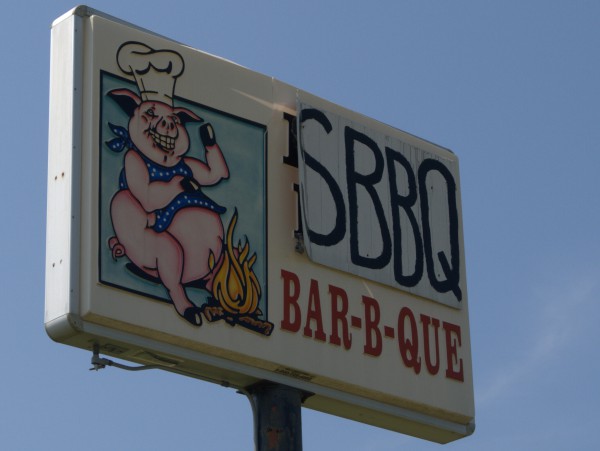 Here's a little barbecue joint (and live venue apparently) in between Andrews & Georgetown on US-521 west of US-17Alt.
It looks as though there were some attempt to rebrand it after Little PaPa's closed.
The pig does not appear to have fully grasped the gravity of his situation..
Marion Burnside Chrysler Plymouth was a constant breakfast-table presence while I was growing up due to their memorable commercials on WIS Radio. At this remove, it a little cloudy what the exact lyrics to their jingle were, but clearly they spelled out the word "Marion" and drove home the fact that they were at "Seventy Two Oh One on the Sumter Highway!". Here's the way several people recall it (as first seen on the Ads & Jingles page:
Mar-i-on is the name to remember,
7201 on the Sumter High-Way!
M-- "More Service"
A-- "Able to Serve You"
R-- "Real Value"
I-- "something something!"
O--"something something!"
N--"something something!"
Today!

(me)
M A R, I O N,
Marion Burnside Plymouth in Columbia
M for Marion Burnside Plymouth in Columbia
A at 7201 the Sumter Highway
R ready to serve you
I integrity
O opportunity
N now go!

(commenter Dennis)
M- Marion Brunside Chrysler Plymouth in Columbia
A- address 7201 Sumter Highway
R- ready to serve you
I- Integrity
O- Opportunity
N- Now Come

(commenter GB)
It's a bit hard to conceptualize now, but before I-77 and the growth of the metro area, this lot was way out in the boonies, or at least that's how I considered it. It was something we would pass on the way to the beach, and not something I considered as being "in town" at all. In the event, we were a Ford/Mecury family in those days (something 1970s' Mecurys cured us of), so I never actually paid a visit to Marion Burnside, and am a bit hazy as to when it closed. I'm thinking the late 1970s, but I could be wrong.
Jim Hudson moved into the Marion building sometime later, and had been there quite a while by the time they got caught up earlier this month in the general flight to Blythewood that has already taken Dick Dyer Toyota, Lexus of Columbia and a surprising number of other dealerships.
After a long series of days when I could only take pictures as the sun went down, or when the day was completely overcast, I had some hopes for these pictures. In particular, the sidelot with all the little plastic flags strung up was quite photogenic as they glittered in the early afternoon sun. Of course, the instant I got out of the car, the sun went behind the clouds, and I got yet another gray set of pix. The only partial benefit was that shooting against the sun as I had to do for most of these was a little less bad (Less bad, but still *bad*).
(Hat tip to commenter Frank)
UPDATE 2 May 2016 -- It appears that Dick Smith Ford is about ready to open:
Posted at 2:32 am in Uncategorized
Despite the fact that they broadened their business model to full car care many years ago, I still think of Midas as a muffler place. In fact, the last time I needed a muffler, I got it at the Decker store, and as far as I can tell, they did a good job.
This store, on Two Notch near The Village At Sandhill closed sometime late in 2012. I think I noticed it in December, and kept trying to get back out there during full daylight, which I never quite managed.
The sign, Moved to Decker Blvd is a bit disingenuous as the Decker store has been there (at Fashion Place, more or less) for a number of years, so it's more of a consolidation than an actual move.
Posted at 11:57 pm in Uncategorized
Barnette's Wallcoverings was at the north-east tip of Boozer Shopping Center, and closed some time last year. It's been several months since I first noticed it closed, so it wasn't too near the end of the year, but on the other hand they are in the 2013 phonebook, so it can't have been too near to the start of 2012 either.
It seems to me that 2012 saw a lot of turnover in Boozer, and while they did get some new tenants, I think that there are more vacancies than usual.
UPDATE 8 May 2014 -- It's now Sissy's Furniture:
As I've said here before, we used to eat at Shoney's all the time when I was growing up, and when they were still affiliated with the Big Boy brand. The Hot Fudge Cake was always a special treat, and there were free comic books for us kids. The chain lost its way sometime in the 80s, dropping Big Boy and trying to branch out into areas they knew nothing about, like running motels..
The Columbia stores gradually started closing, with Beltline, Charleston Highway, Forest Drive and Two Notch all gone by the time I moved back to town.
This location, across from the old Kmart has seemingly been in trouble for years, as they stopped serving dinner and were open only for breakfast and lunch. As the marquee farewell message mentions, the two stores left are the Garners Ferry and Airport Boulevard locations. I haven't been in the Airport store for 20 years or so, but I've been to the Garners Ferry location several times recently, and find it rather neutral -- neither particularly good nor particularly bad. As commenter Andrew has posted, the chain has now hired a turnaround CEO to try and get the brand back on track. I wish them well, and suggest trying to make up with Bob..
UPDATE 18 September 2013 -- As mentioned by commenter Andrew, this place is leased, and is to become a Cook Out>
(Hat tip to commenter Andrew)
UPDATE 19 April 2016 -- As mentioned by commenter Andrew, here is the excavator on the Shoney's lot:
UPDATE 10 May 2016: Some pix of the cleared lot(s) through traffic:
UPDATE 17 May 2016 -- A couple more pix of the vacant lot, though still not very good ones:
UPDATE 28 June 2016 -- Construction on the Cookout continues:
UPDATE 10 July 2016 -- Siding up now..
UPDATE 10 September 2020: Update tags, add map icon.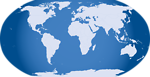 Posted at 12:39 am in Uncategorized
I've never actually been really sure what Pilates is. I know it's hard to spell and seems like it would be hard to do as well. At any rate, this small studio in Trenholm Plaza, next to 32 Degrees Yogurt is now gone, probably as of the end of the year.
(Hat tip to commenter Matt)
UPDATE 9 January 2013: Commenter Dave reports they have actually moved to 2864 Devine Street, so I have changed the status to "moved".
UPDATE 5 Feb 2013: Here's some pix of their new digs at 2864 Devine Street in the old AJ's / Strobler building: