Archive for the 'Park Terrace Drive' tag
I don't recall ever eating at a Salsarita's. Moe's has mainly been my go-to for this category, and Qdoba & Chipolte have always disappointed. At any rate, judging by the google reviews, this location closed around March of 2021. It was apparently intended as a temporary thing, but once the signage comes down, I think you can mark it as permaent.
(Hat tip to commenter Gypsie)
UPDATE 30 September 2021 -- As mentioned in the comments to become an Uberrito Fresh Mex: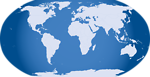 The first seven (excellent) pictures here are provided courtesy of commenter Heath.
This Circle K location first stuck in my mind some years ago when I stopped and noticed that the Subway restaurant in the back was clearly built in what was once a automated car wash slot, complete with a guide lane now leading nowhere.
I am a fan of the current round of Circle K rebuilds. The new stores are attractive inside and not at all cramped, plus they have nice bathrooms, which works in their favor on long drives. My cousin was touting Florida's Wa-Wa stores at Thanksgiving, and I think that is the kind of thing the new Circle Ks are targeted at. Of course, some of the older plots won't be large enough to do it.
(Hat tip to lots of folks, possibly commenter Arthur was first. And big thanks to commenter Heath for the pictures!)
UPDATE 17 April 2019 -- Construction is continuing apace:
UPDATE 13 February 2020 -- Open again:
UPDATE 29 March 2023: Updating tags.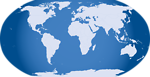 Posted at 1:35 am in Uncategorized
Office supply store Staples has moved their Harbison branch from 281 Park Terrace Drive to 320 Harbison Boulevard.
And none too soon!
(Hat tips to commenters Andrew & William)
While I was taking pictures out on Harbison the other day, I ran across this Subway in the Shell station lot at the corner of Harbison and Park Terrace.
From the way an access lane leads right to the building (and out out the non-pictured side), I can form no other conclusion than that this Subway was once a drive-through carwash!
UPDATE 31 May 2011: Change closing date from "2000s" to "Mid 1990s" based on the comments.
UPDATE 14 February 2019: Add location icon, tags.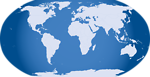 Posted at 12:28 am in Uncategorized
I first wrote about this building when it was LulaBelle's:
and before that, it was a Roadhouse.
Since it became a Hudson's, I had reports of its closing a couple of times, apparently because it does not open on Mondays or Tuesdays, and people would drive by and see no cars there.
As WIS reports a fire broke out on 6 April, closing the place for real, if presumably only on a temporary basis, though interestingly when I went by, there was no signage estimating a re-opening date, or indeed noting anything -- even the chalkboard noted only normal hours.
UPDATE 17 May 2011 -- Well, they have a sign up now with a little more information:
UPDATE 24 October 2013: As commenter Andrew points out, the property has been sold and the closing is clearly no longer "temporary", so I have taken that tag off the post title.
UPDATE 13 December 2013 -- Well, this place has been demolished: