Archive for the 'Jamacian' tag
This storefront on Patterson off of Garners Ferry has been a number of things over the years, including Peppers House Of Pizza, Ye Old Fashioned Ice Cream & Sandwich Shop, Anthony's Old Fashioned Burger & Fry Co, and possibly Ma's House of Pizza.
Mobay 2 seems to be getting some good Yelp reviews, but is currently closed for renovations. Hopefully they will come back soon.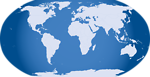 Posted at 12:05 am in Uncategorized
It seems to me that a number of Jamacian or Caribbean restaurants have come and gone in the past few years. I'm somewhat curious about the cusine since my impression is that it is spicy, but since the only specific dish I hear of often is "Jerk Chicken", and I don't eat chicken, I've never gotten around to trying one. I believe before this restaurant, the building housed El Menchaca Mexican Restaurant for many years. I'm not sure what happened here to make the building unsafe. The windows are too grimy to see much inside, so I'm not sure if it was a fire or what.
UPDATE 21 July 2011: Finally got around to adding El Menchaca and full street address to the post title!