Archive for the 'cakes' tag
According to The Free Times this West Columbia bakery closed on July 9 with the retirement of the owner. I have not driven over there since then, but also according to the article, a new deli-bakery, Breads & Such, should be opening in the spot this month.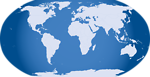 Posted at 12:32 am in Uncategorized
Art gallery, coffee house and dessert venue, Nonnah's has moved almost directly across the street from it's original Gervais Street location at 930, to 923 Gervais. Somehow I never became a regular at this place. I guess in part that's because I want it to be Kaminsky's and it's not. Every time I've stopped there, it has seemed very cake-oriented to me, and I want pie, cheesecake, tiramisu, mousse and creme brule..
Here is the new location:
Posted at 12:49 am in Uncategorized
Commenter Brian says of Miss Mattie's in Lexington, Her red velvet cupcakes were the best I ever had.
The shop is in McCauley Square on Sunset Boulevard, north of Hudson's. This is the same strip mall that housed Yumilicious.
Commenter Brian also notes that the closing was originally flagged as temporary, but that was some time ago. All the furnishings are still intact, so that could still be the intention, but the flat Closed on the sign doesn't offer much hope.