Archive for the '5336 Sunset Boulevard' tag
I first wrote about this building when the plans for Fresh Market to open there fell through. After that, and a little scrambling, the Publix supermarket chain decided it would be a good location for their Greenwise concept:
Publix Supermarkets is opening a new type of grocery store in Lexington soon.

"We're creating a community gathering place where high-quality natural and organic products are at the center of what we offer," said Publix President Kevin Murphy. "And we're helping our customers support their healthy lifestyle with convenient in-house prepared meals and grab and go options made from organic and antibiotic-free ingredients."
The place opened in December of 2019, and will be closing well shy of the one year mark:
"We have made the difficult decision to close both GreenWise Market locations in South Carolina," director of communications Maria Brous told Cola Daily. "Both locations were acquisitions that fit our needs at the time of opening; however, as our concept has evolved, the locations have space constraints that will not fit our current vision for GreenWise Markets."
Basically it seems the building was just too small, which is unsurprising given the standard Fresh Market footprint.
The employees will have the option to move to local Publix locations, which is nice.
I never went in the store though I was a bit curious and figured I eventually would. I will say however, that I do not like the way the parking and traffic flow for the enclosing strip mall is laid out at all.
(Hat tip to commenter Heath)
UPDATE 18 June 2022 -- It looks like Prisma Health will be going into this site: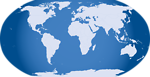 This one is kind of odd. After what was apparently a somewhat prolonged build, the proposed Fresh Market on Sunset Boulevard in Lexingtion was boarded up, giving rise to several local media stories, like this one from The State, that struck a reassuring tone, indicating that the store was still expected to open this Spring (ie: now). Conspicious, however, in the spin of those stories was a very tepid quote from Fresh Market corporate, which said essentially: No Comment.
Then last month The State reported that this store will *not* open in 2018 at all:
The company plans to focus on "improving core operations" at current stores, "so it has decided not to open any previously announced new stores for 2018," according to a statement issued by the company. "Our focus remains on strengthening and growing our in-store operations, guest service program, merchandising selections, future offerings and, of course, our team members, as well as planning and executing new store openings after 2018."
This strikes me as an extraordinary statement that has a blood-in-the-water feel to it. If the company had opened the stores it had been building and then put a hold on expansion, nobody would have said anything, but in these hard times for grocers, pausing (forever?) the opening of already (mostly) built locations sends a message quite apart from the bland words. I hope I'm wrong as I quite like the Fresh Market, but it doesn't sound good.
(Hat tip to commenter Andrew)
UPDATE 13 April 2019: The Free Times reports that Fresh Market has abandoned the site and that instead a Publix Greenwise Market will be coming instead.
I've also changed the post title status to Cancelled and added a map icon.
UPDATE 25 August 2020: Changed the street address from "5328 Sunset Boulevard" to "5336 Sunset Boulevard Suite A", to match the buisness address used by Greenwise Market, which opened in this building in December 2019 and closed in August 2020. Also updated the map icon to use the better address.
UPDATE 18 June 2022: It looks like Prisma Health will be going into this site. See here.