Archive for the '1531 Broad River Road' tag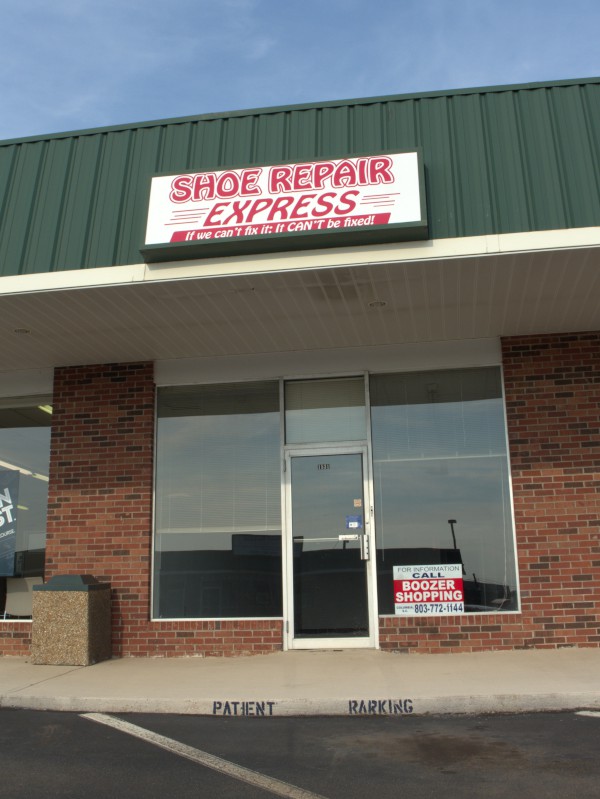 This Boozer Shopping Center storefront lists in the February 2015-2016 phonebook, so I'm guessing is closed sometime this spring. And, no, they weren't responsible for the Patient Rarking -- I think there's a medical operation in the same wing.
Posted at 12:52 am in Uncategorized
The only picture of Columbia Gold & More that I have is one taken for the Gold Beauty Supply closing, which shows a partial image in the right corner.
When I went by Boozer Shopping Center today, I happened to notice that not only was *that* gone, but the follow-on operation J & J Wireless had come and gone as well.